OFF PLANET
Human Scale Light & Sound Expedition Instrument
Exhibition at Kang Contemporary - Berlin 01.23.20 – 02.22.20
Turn Up Your Speakers + Go Fullscreen + Push Play

Video footage provided by Lightwriter



OFF PLANET: Human Scale Light and Sound Expedition Instrument gathers participants to realize visual composing, interactive play, and engagement with others through several intentional mediums. Physical approach to the self-sustaining space initiates various light and sound frequencies. Some visible and some undetectable to the human eye, each wavelength translates one's physical movements to a responsive light source: either a soft white light generated by 60 milli-amp RGB-LED lights or, depending on one's proximity, to the warming rays of a 20 milli-amp infrared color intended as progressive development to Red Light Therapy. Moreover, tactile connection with the piece or the movement of waving of one's hands emits the sounds of melodic musical notes- creating a musical composition incited entirely by participants' gestures or touch. The installation, or participation, is designed to bridge not only the relationship amongst the people in the space, but especially the relationship we have with our corporeal identity and imaginative states.

OFF PLANET: Human Scale Light and Sound Expedition Instrument alchemizes Willpower's purpose to lift the human experience into a journey outside of our everyday existence by inviting audiences to interact in an awakening and emotional transformation collectively. The intentionality of the installations transforms the perfunctory roles of rigid public spaces such as plazas, working environments, event halls, transport hubs, health and wellness institutions amongst others, to that of vibrant, receptive, and dynamic healing spheres where individuals are afforded the opportunity to generate a more holistic and playful experience of human physicality, connection, and inspiration. His contributions remind us that technology is a spectrum of various tools that are available for benefiting humanity and we have the power to imagine, shape, and compose our relationship to tech and to one another.

– Written by Rhea Ramjohn




•
Here is a view of how the instrument works:
Light is triggered and Sound is created when interacting with touch and movement.
One can either make physical contact with water or a plant to play the 4-meter high Light & Sound instrument.




Your browser does not support the video tag.





OFF PLANET: Human Scale Light and Sound Expedition Instrument is a 4-meter 4-sided light structure changing colors, patterns while generating sounds, based on human activity.

How it works: The lights react to human movement and touch in real time.

By moving your hands 🖐🏿🤟🏽🖖🏻 back and forth in front of the laser, 'OFF PLANET Sounds' are activated and resonate throughout the space. The Lights in front of you change in accordance with your movements as well. 🤸🏽‍♂️

There is a glass vase in which you can dip your finger 👇🏻👆🏽👇🏿 and as it touches the water, sounds and lights interact.

Ninety degrees from it is a plant 🌱 that you touch to animate the light in front of you as well as the sound.

OFF PLANET has 4 elements: The red light represents Fire 🔥 Moving our hands in space is the Air 🌪 element. Each 1 one of the 4 sides of the instrument represents an element. The 2 others are water💧and earth 🌷. The Human is the 5th element, Spirit.
•
•
Slideshow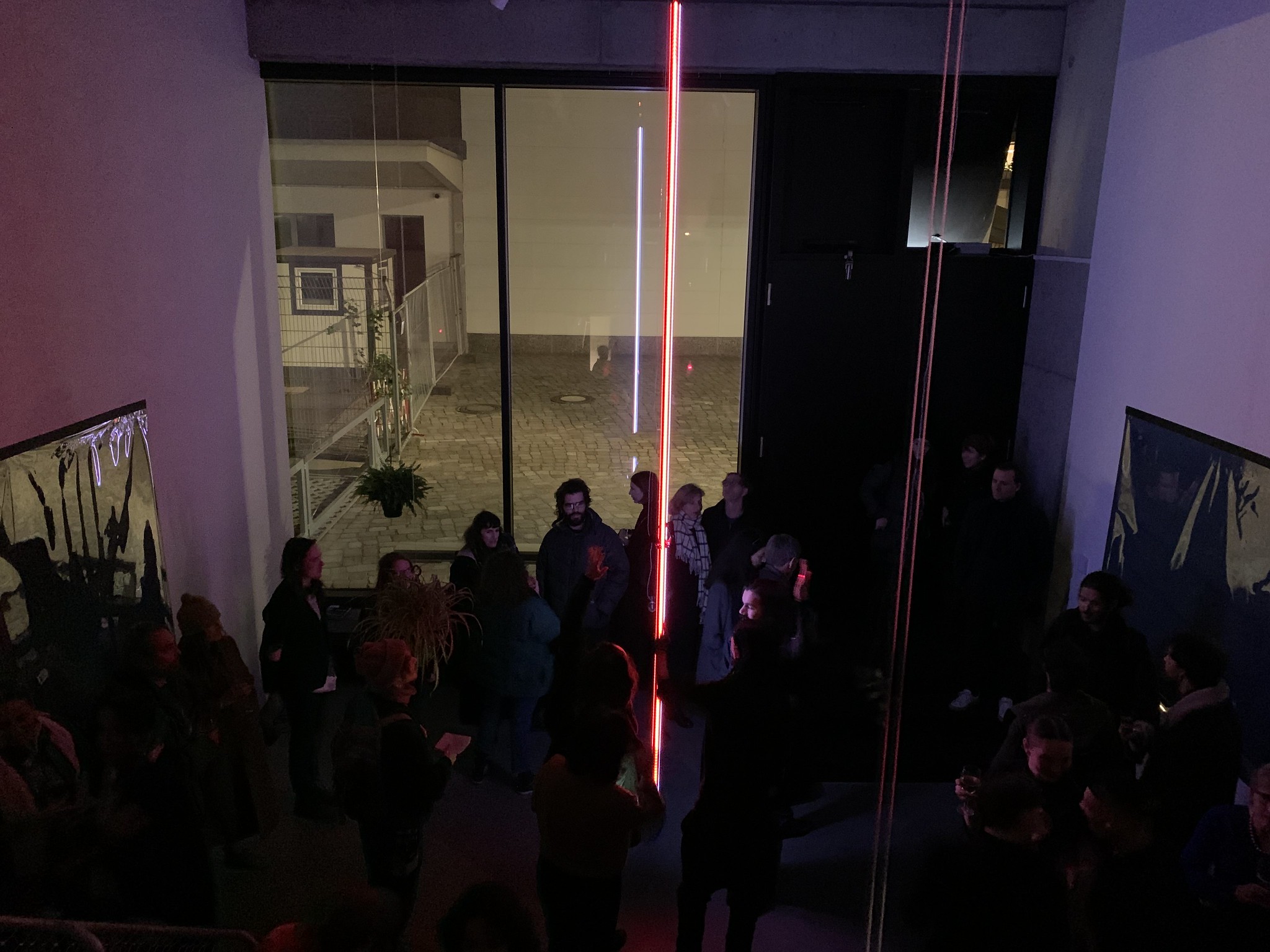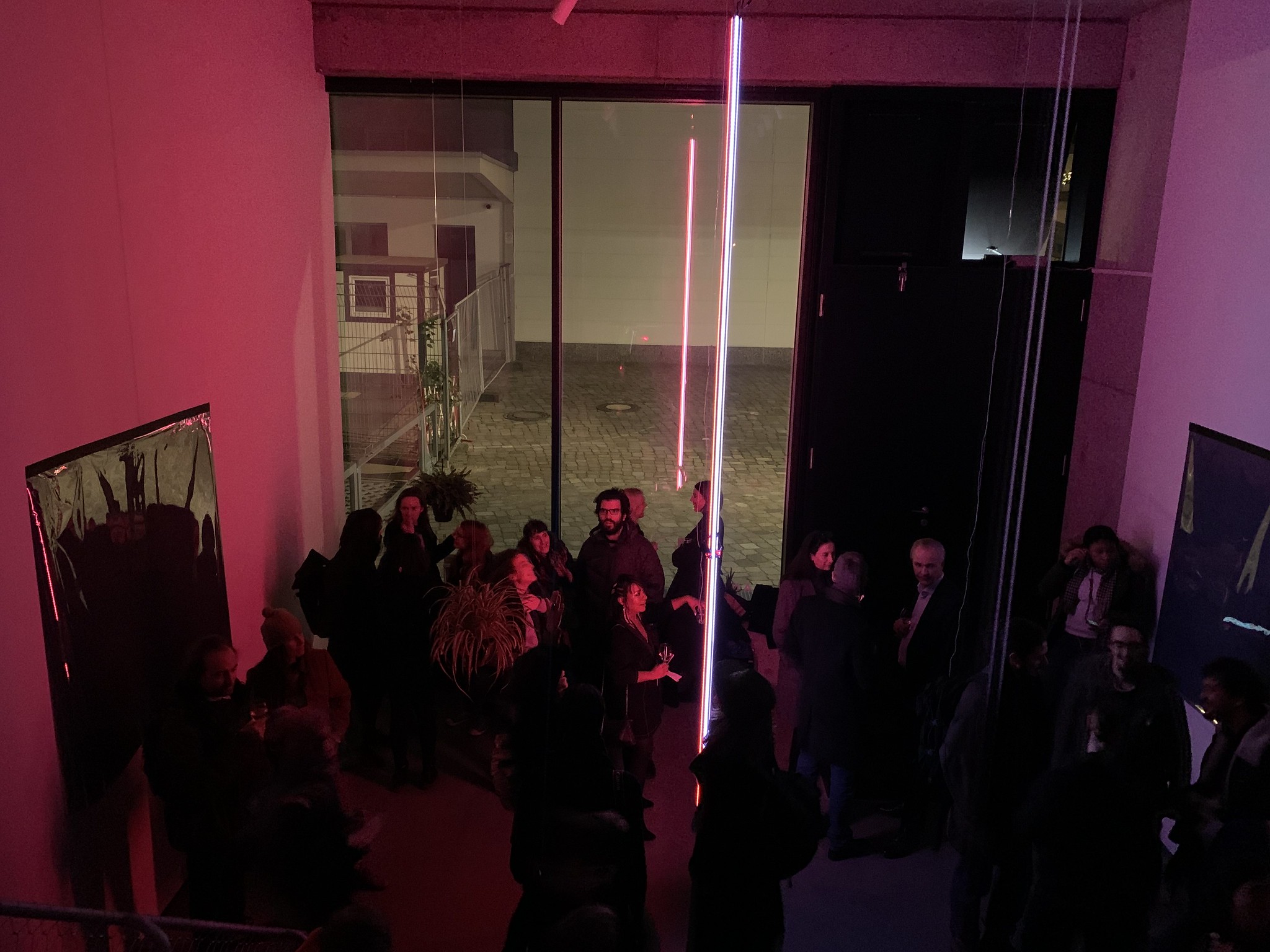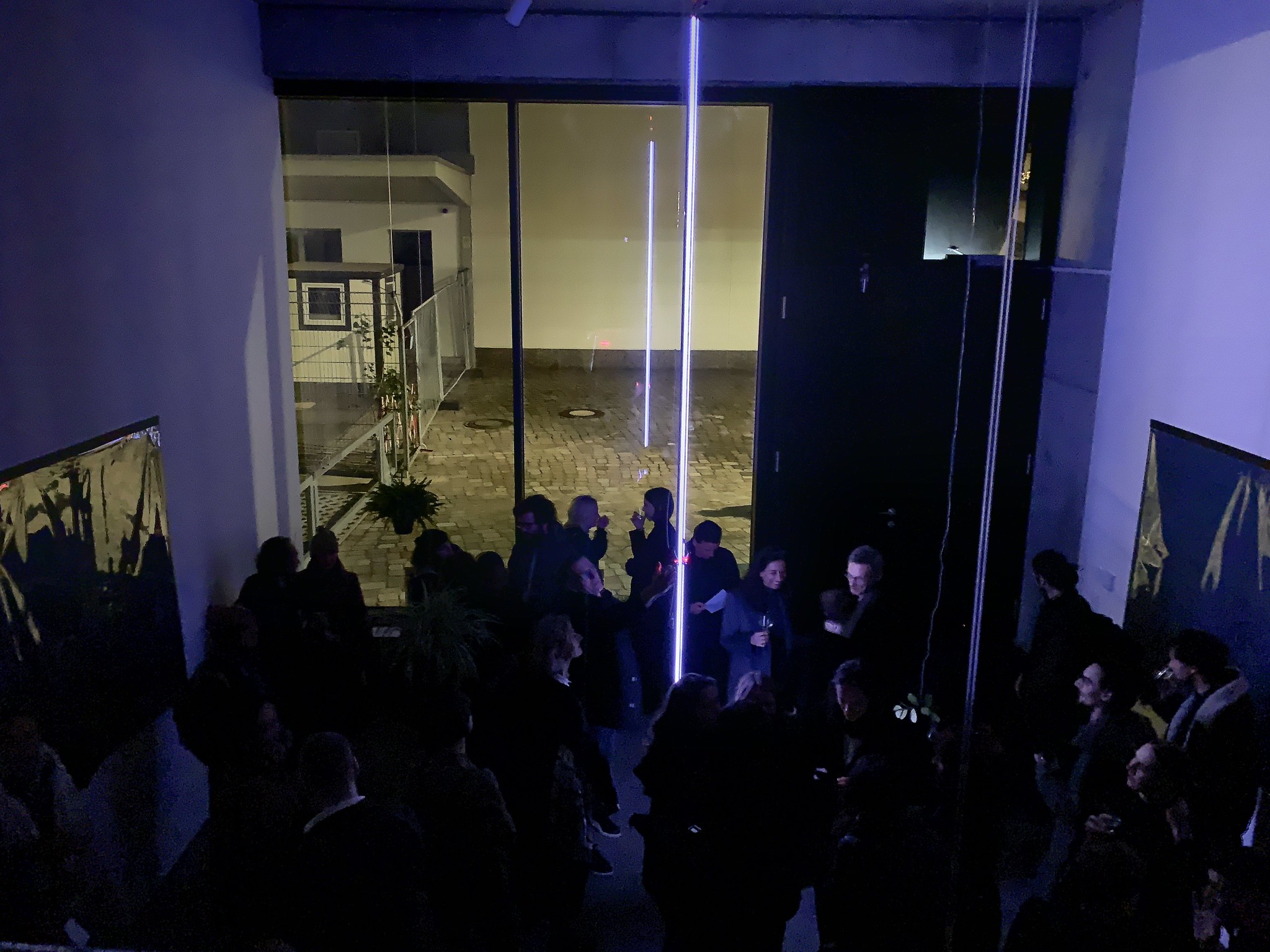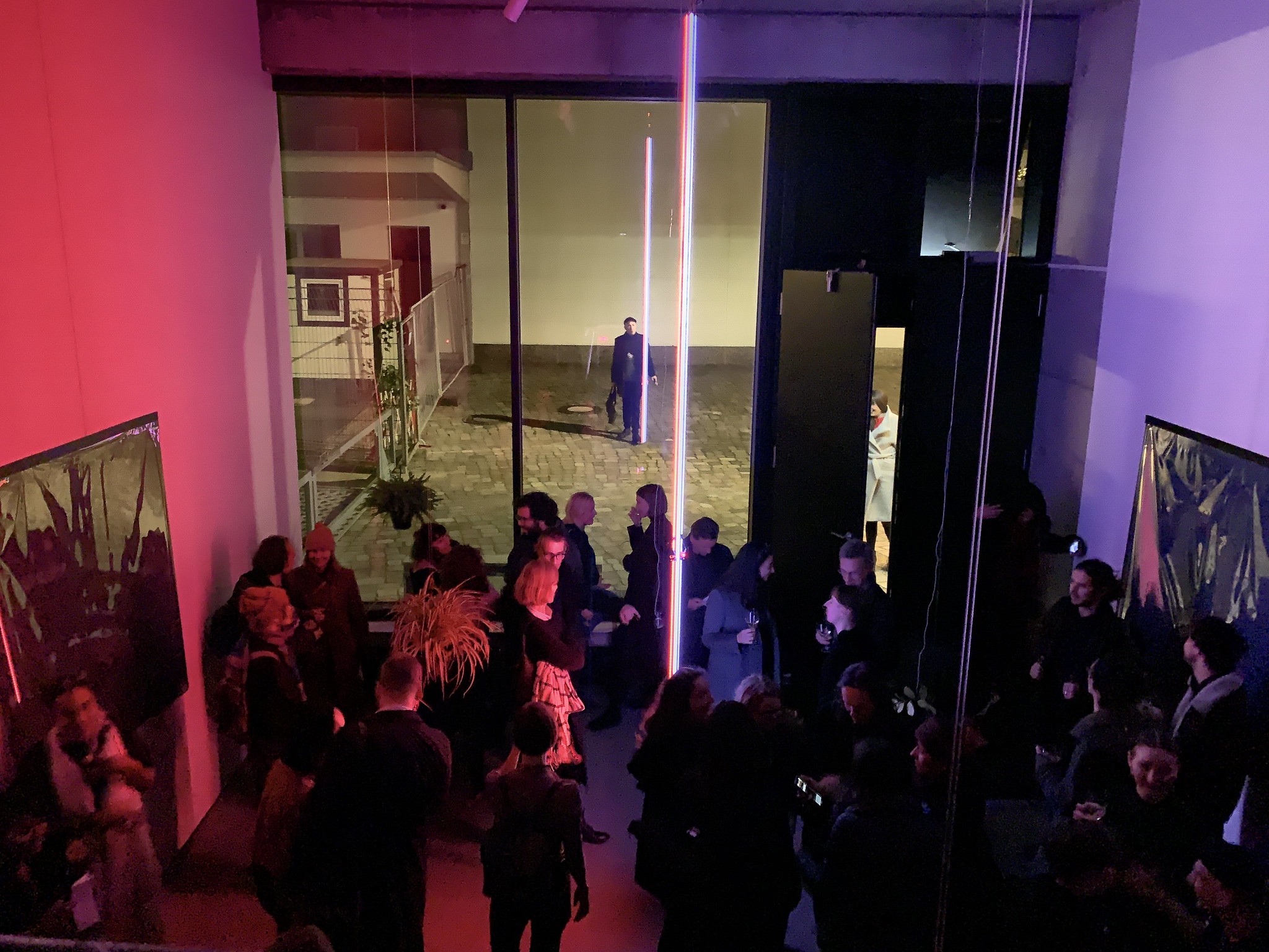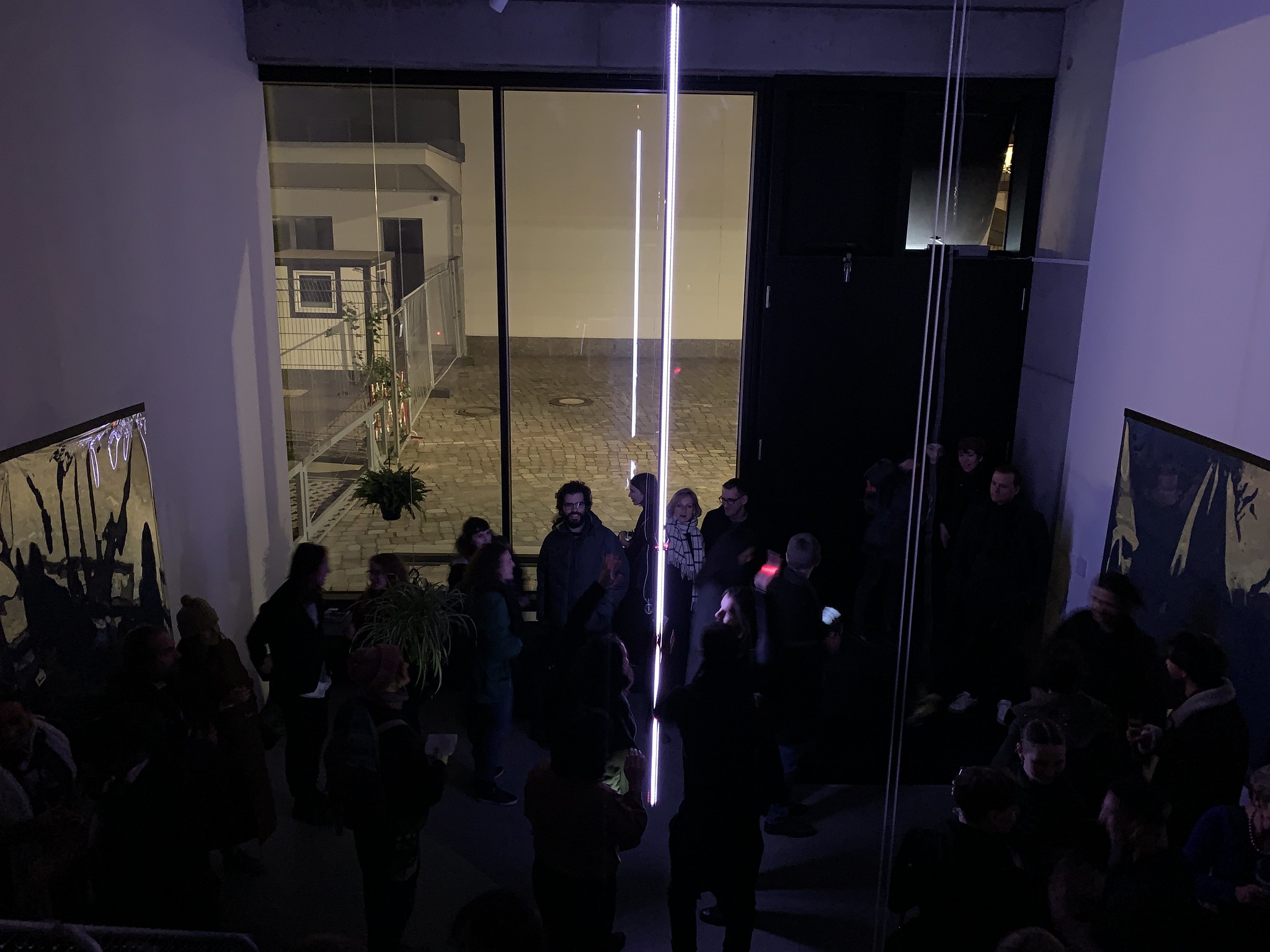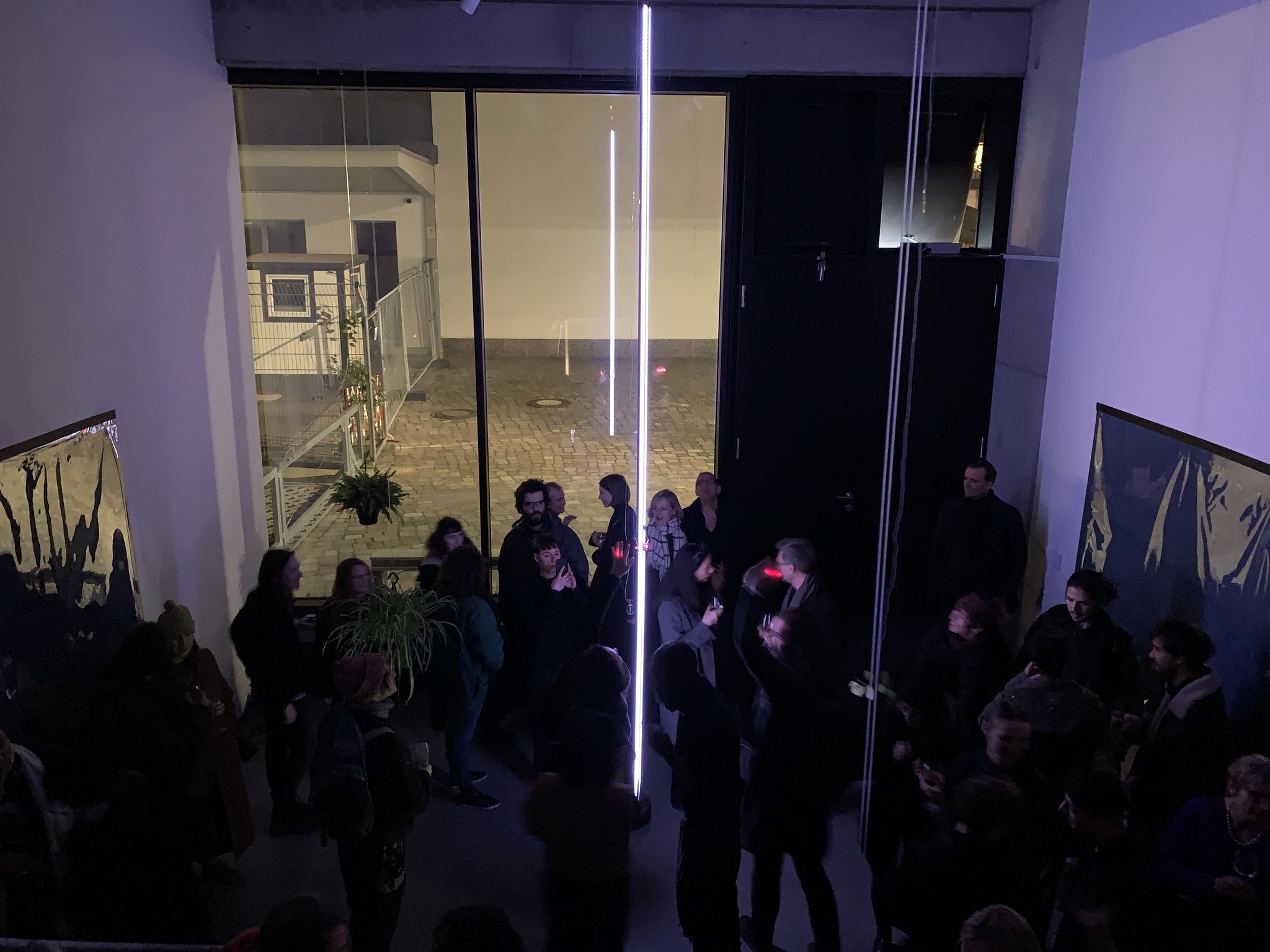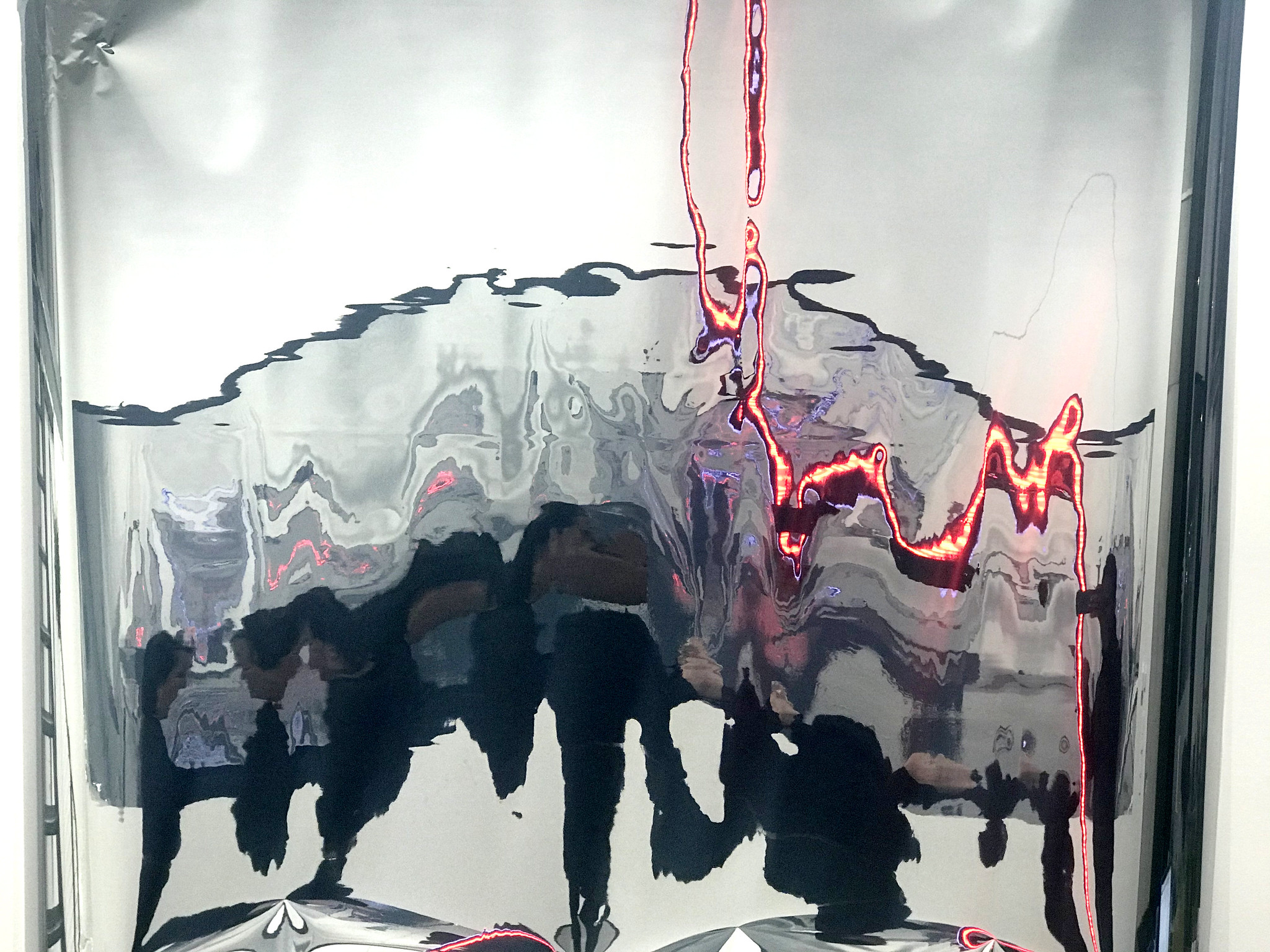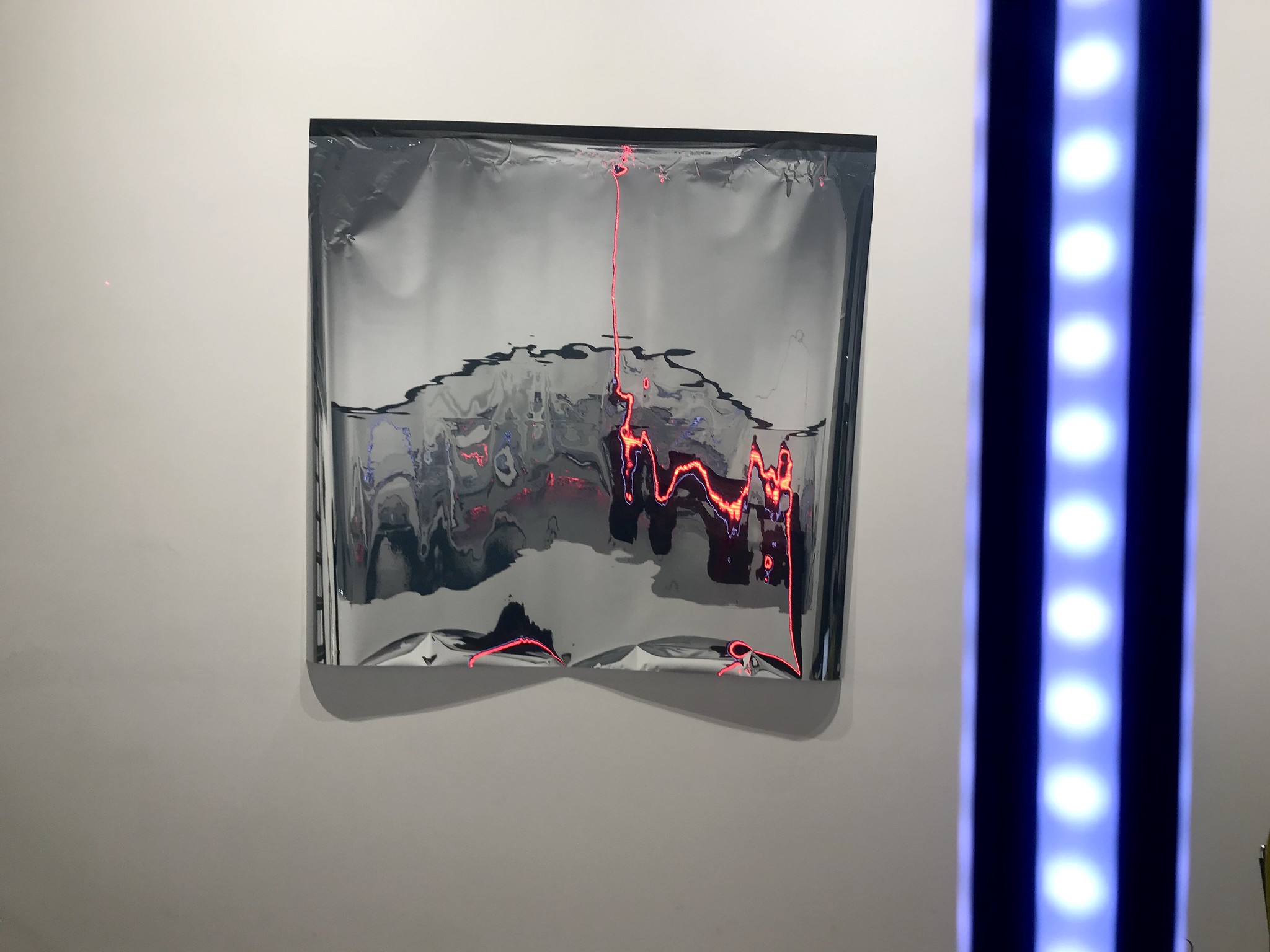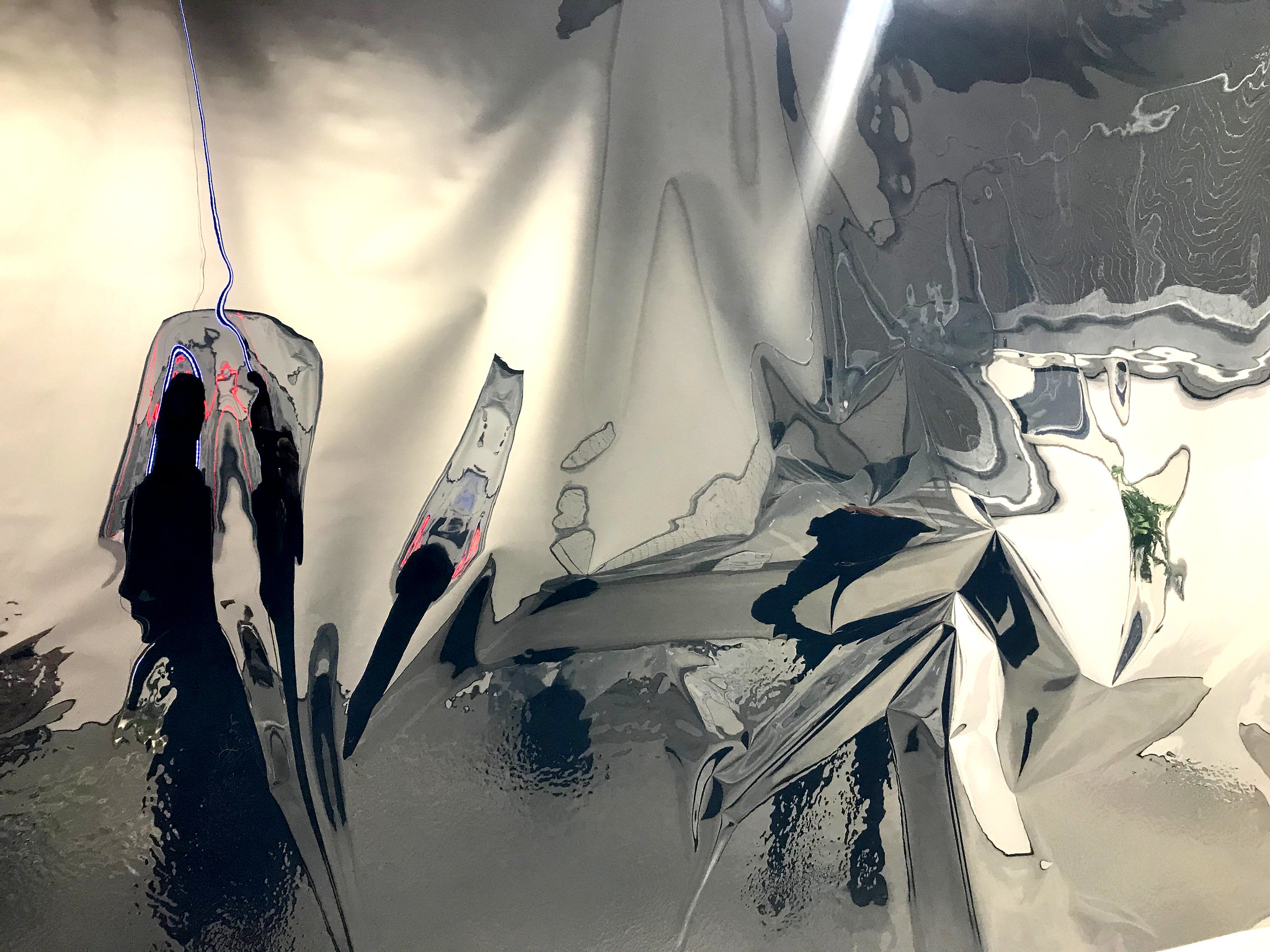 •
OFF PLANET is an Interactive Light & Sound Expedition Instrument of Magic where our imagination is ignited into realms of wonder through human interplay. It ignites the Fantastical within.


•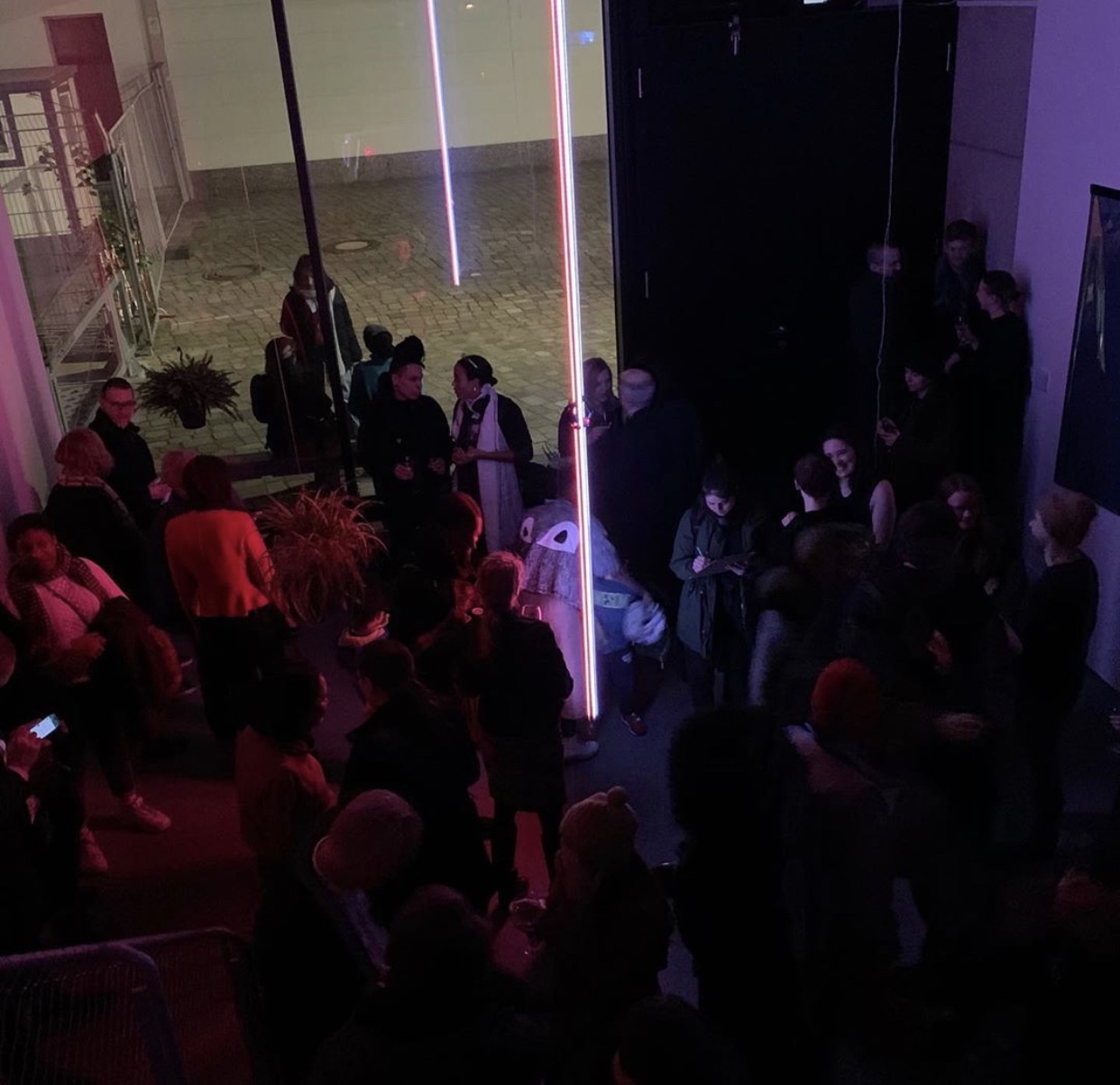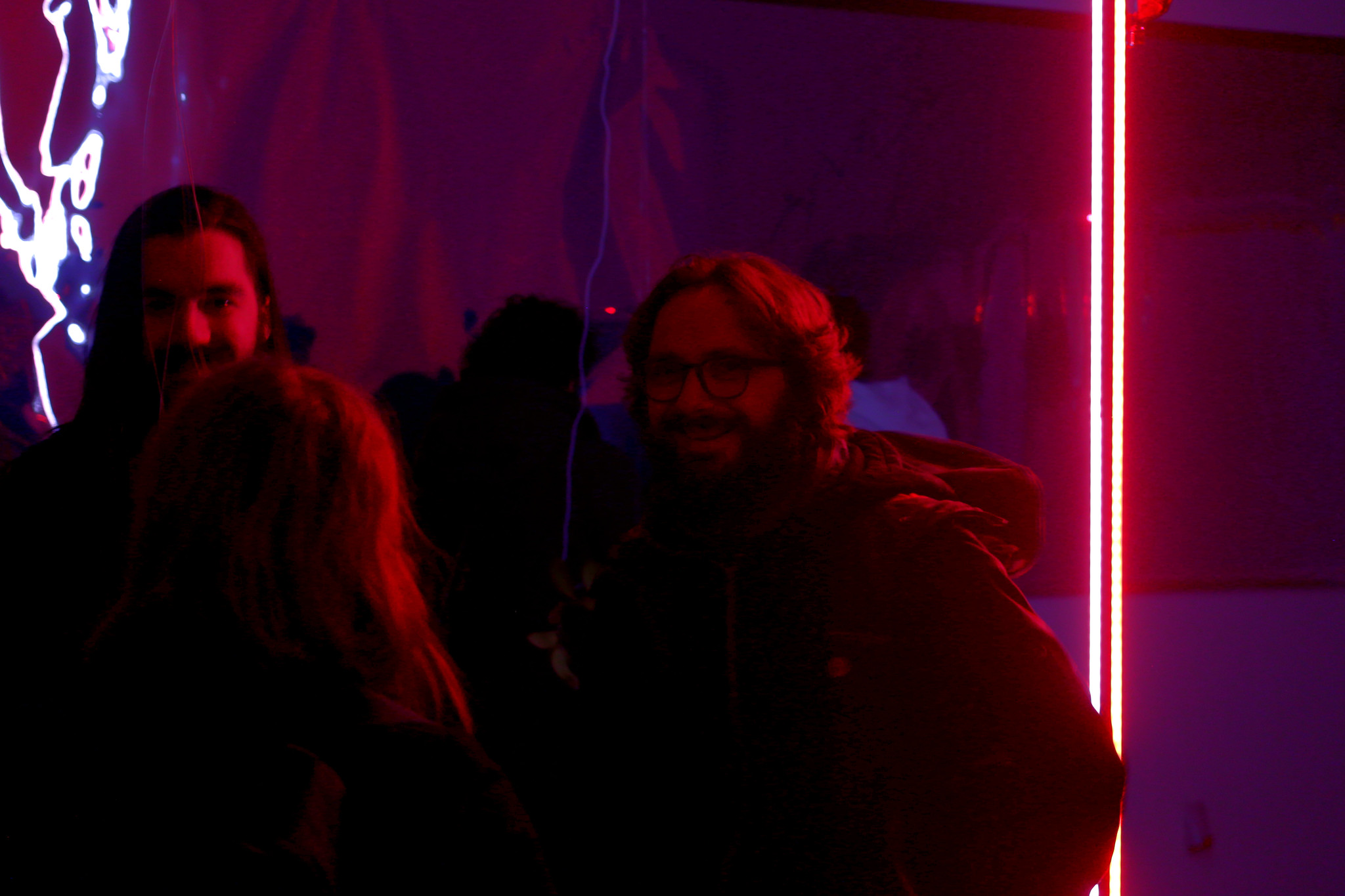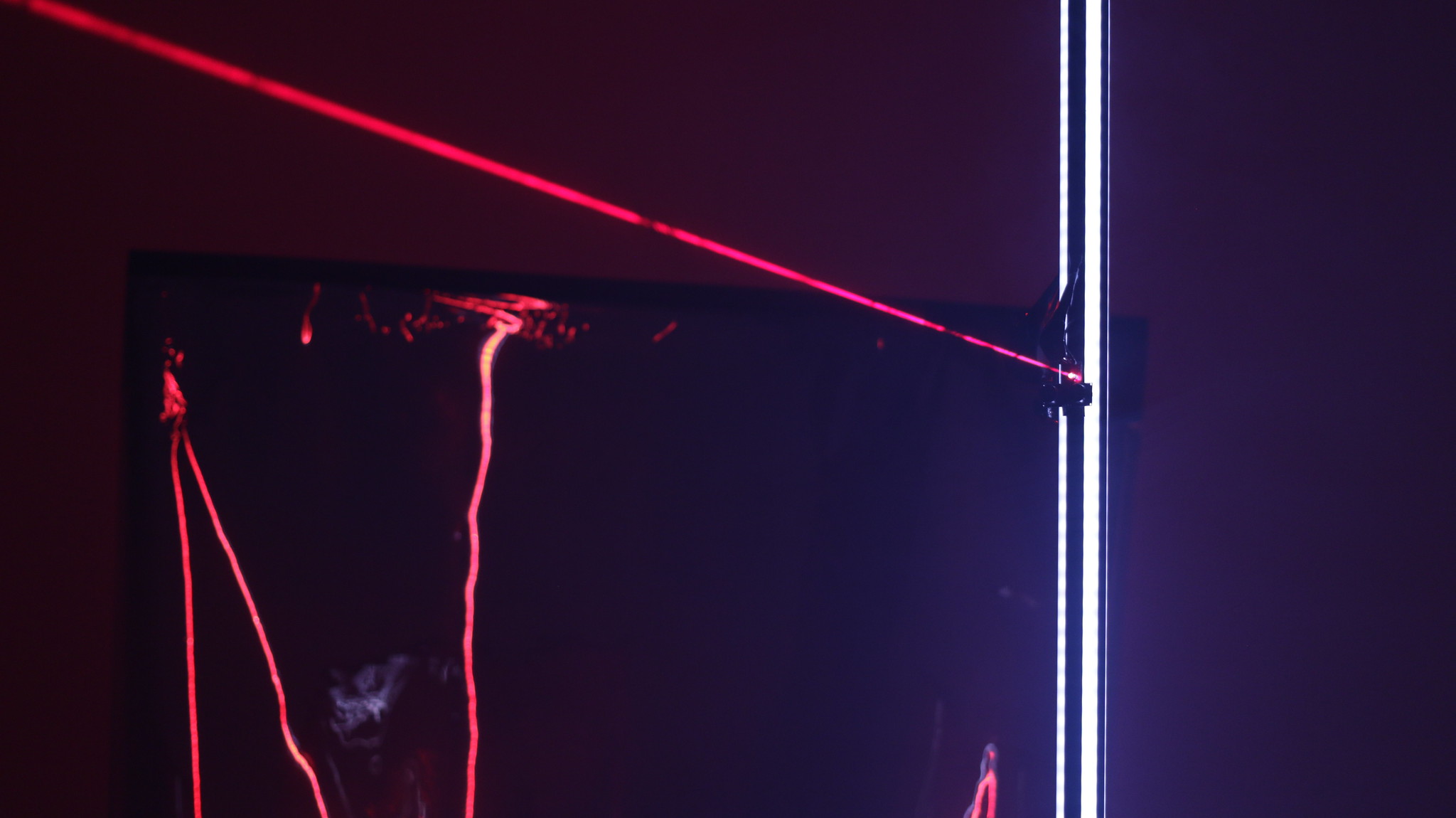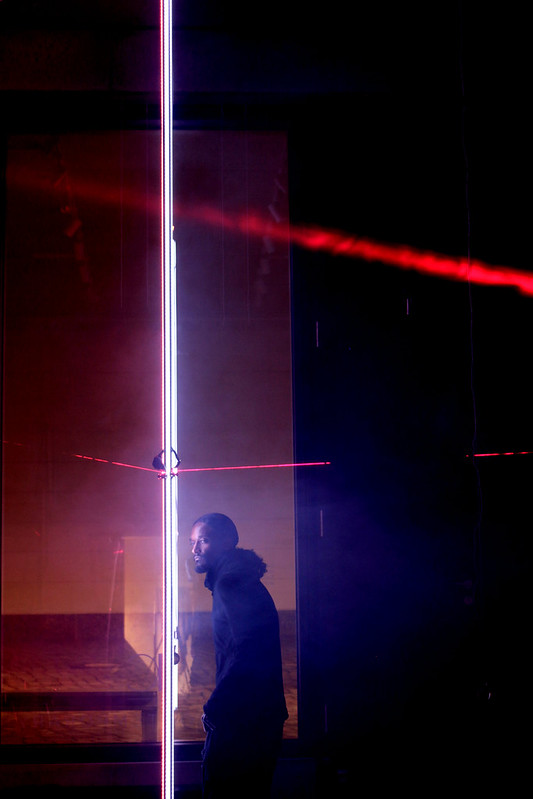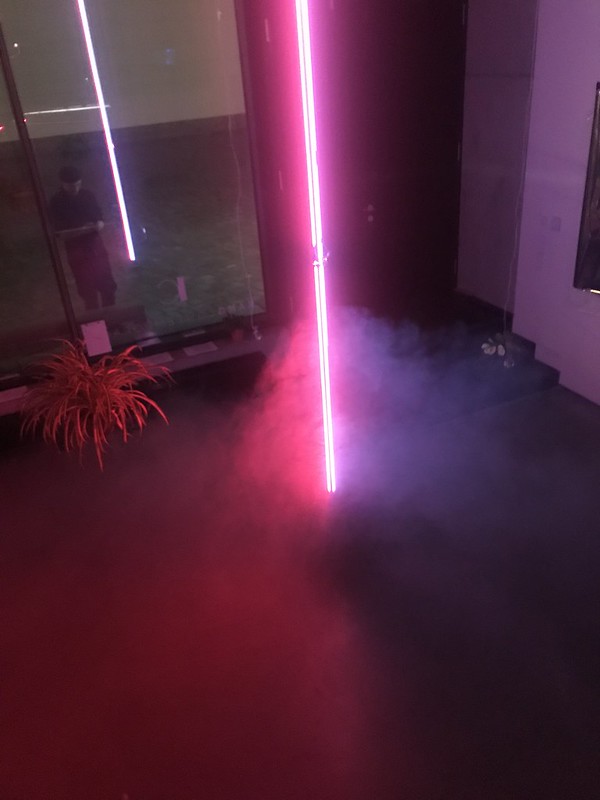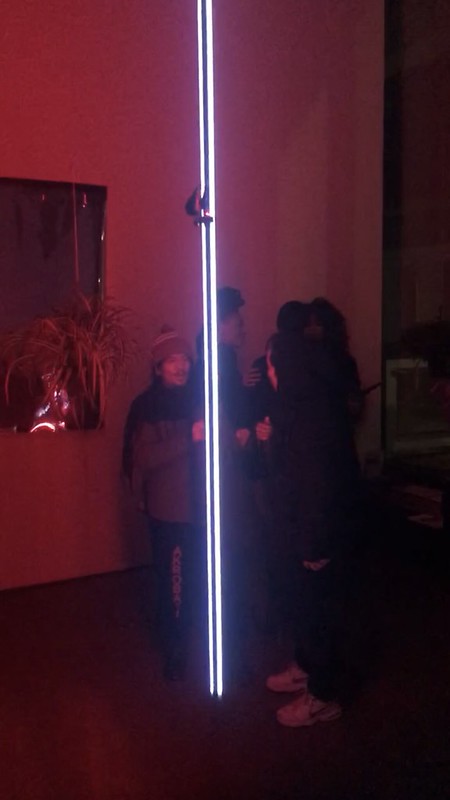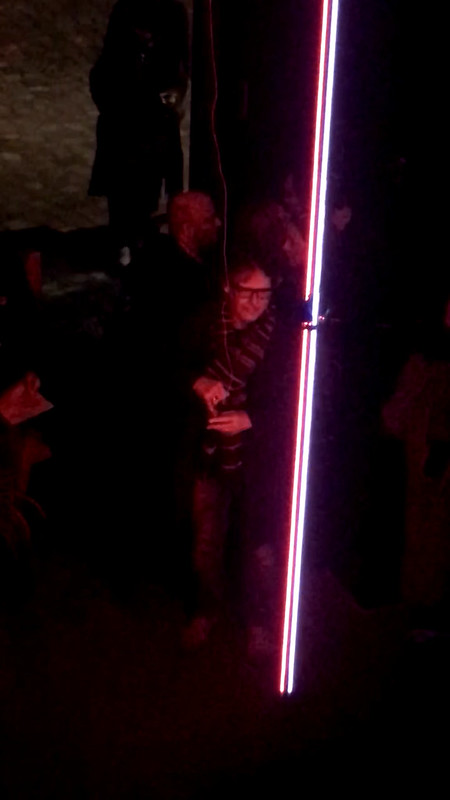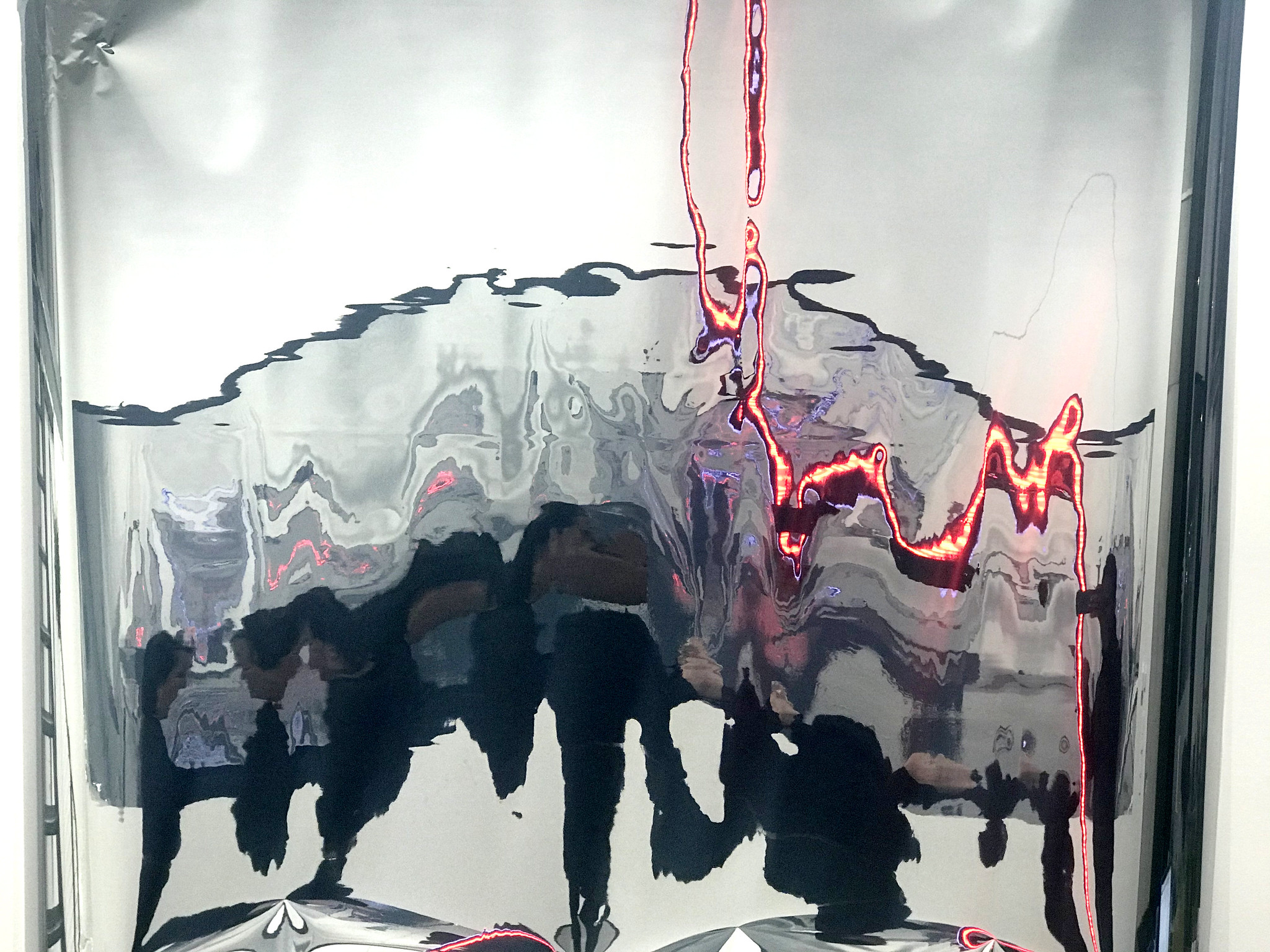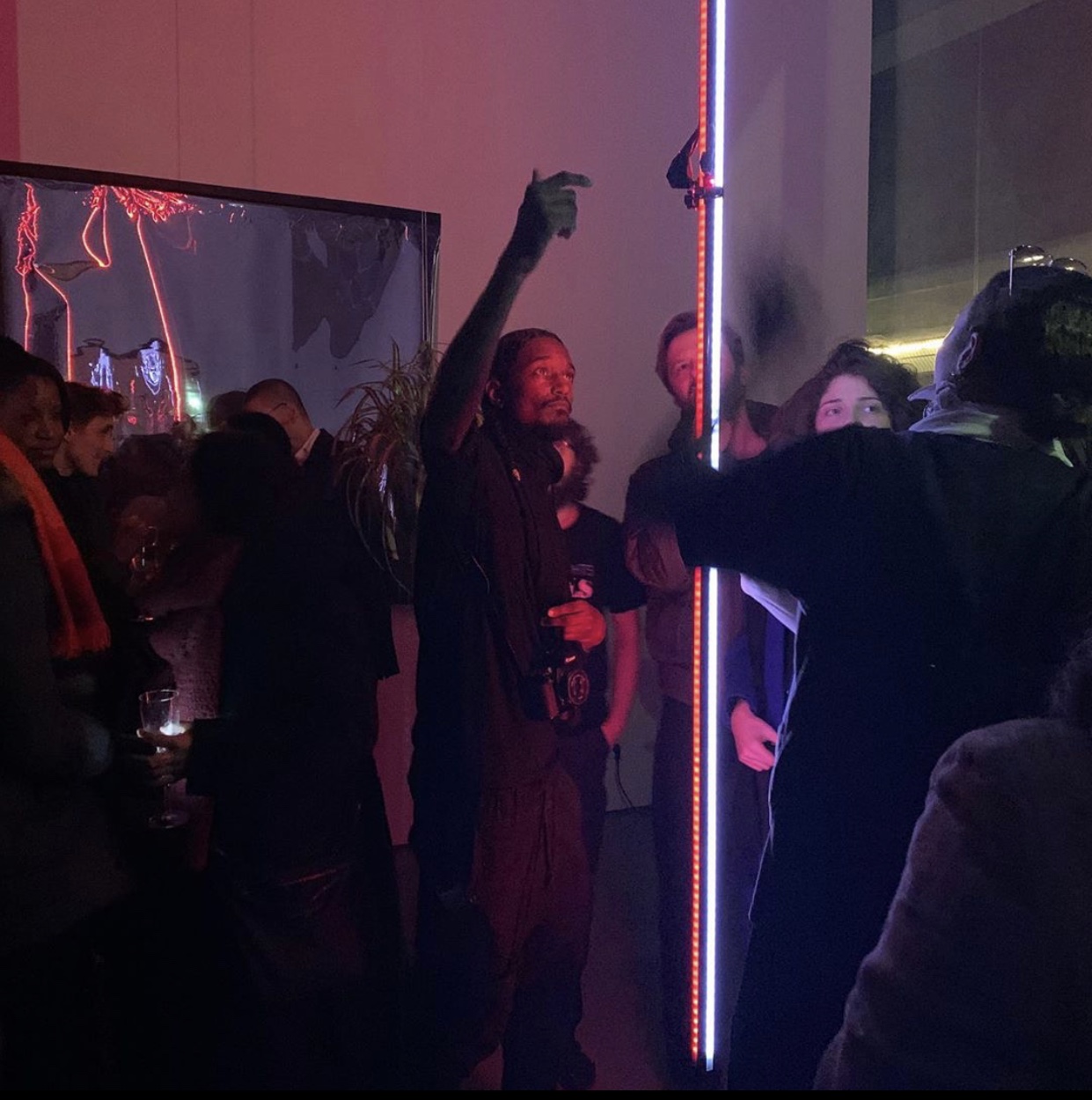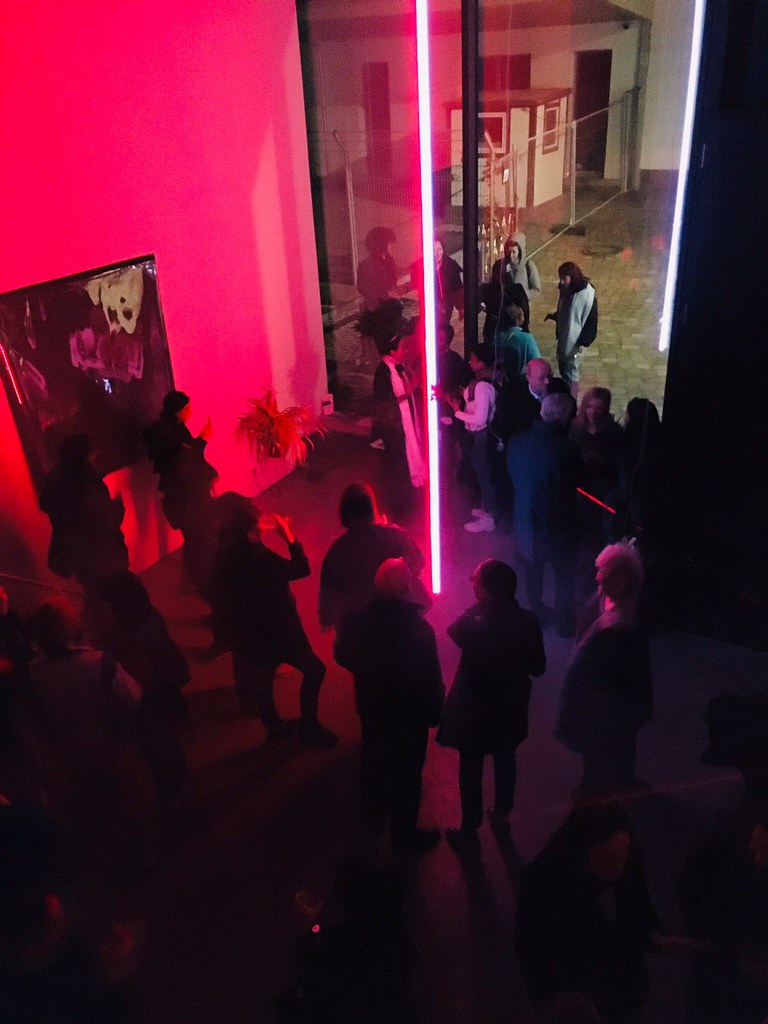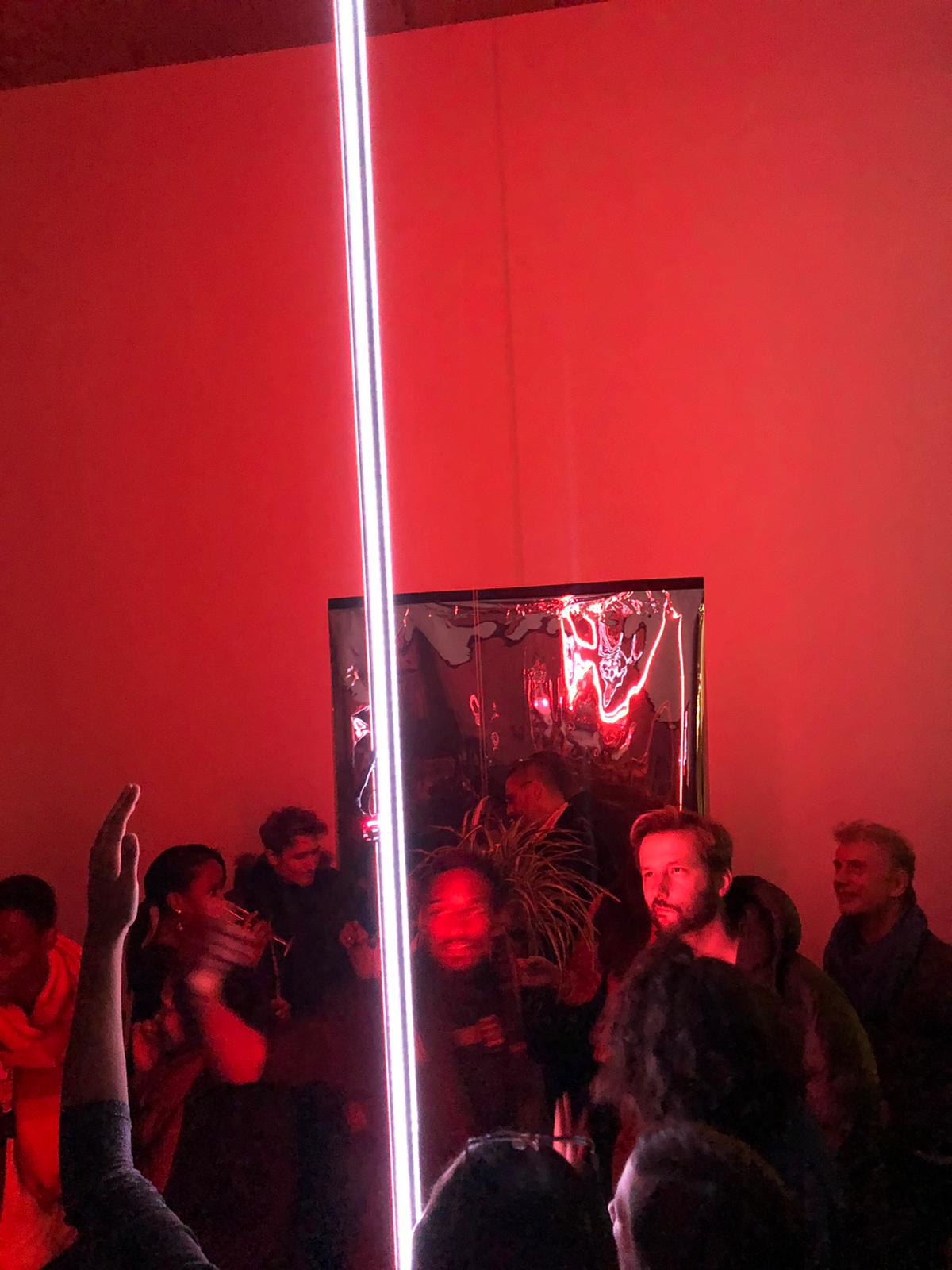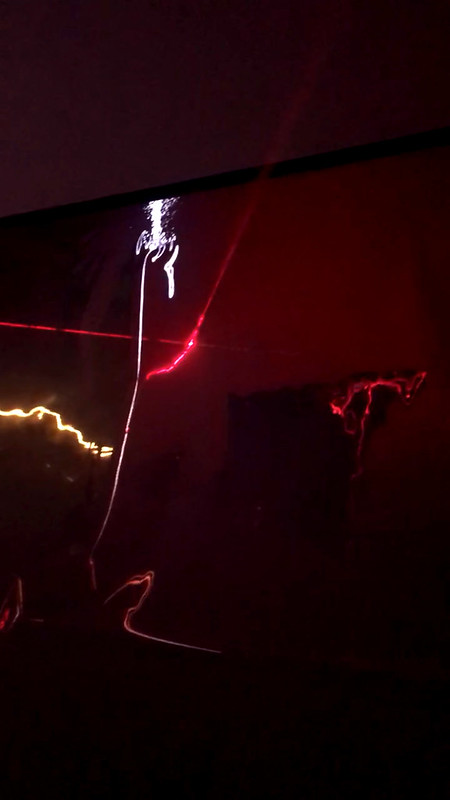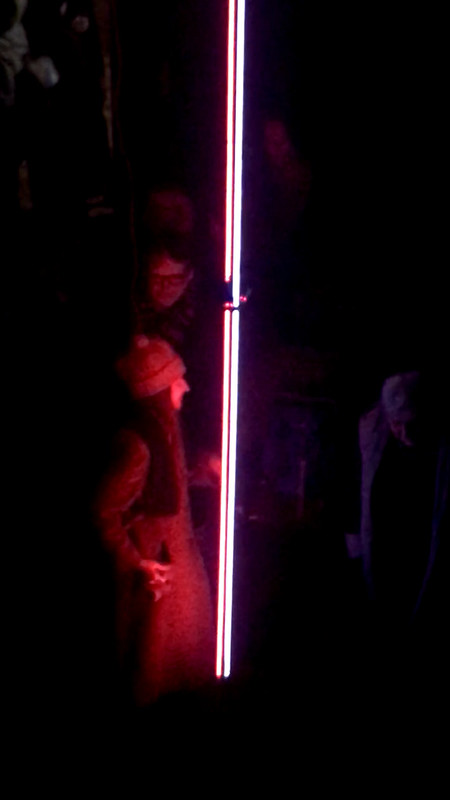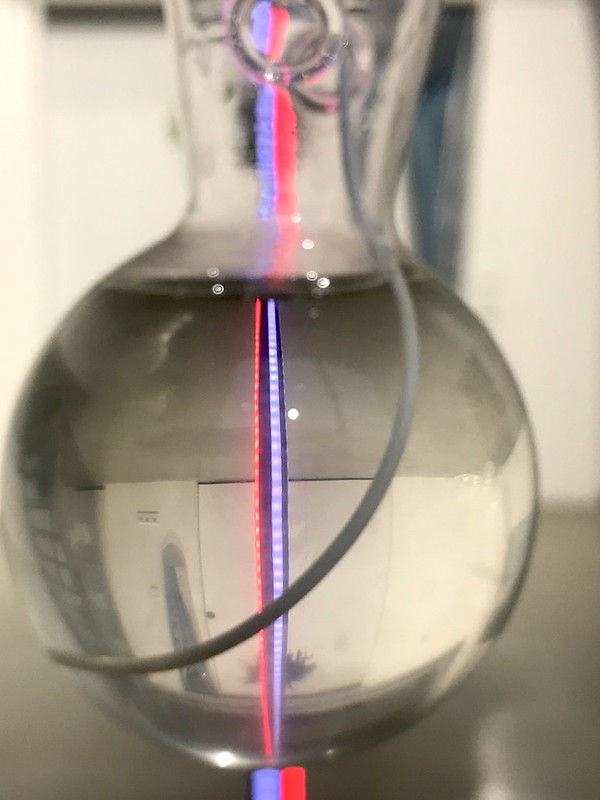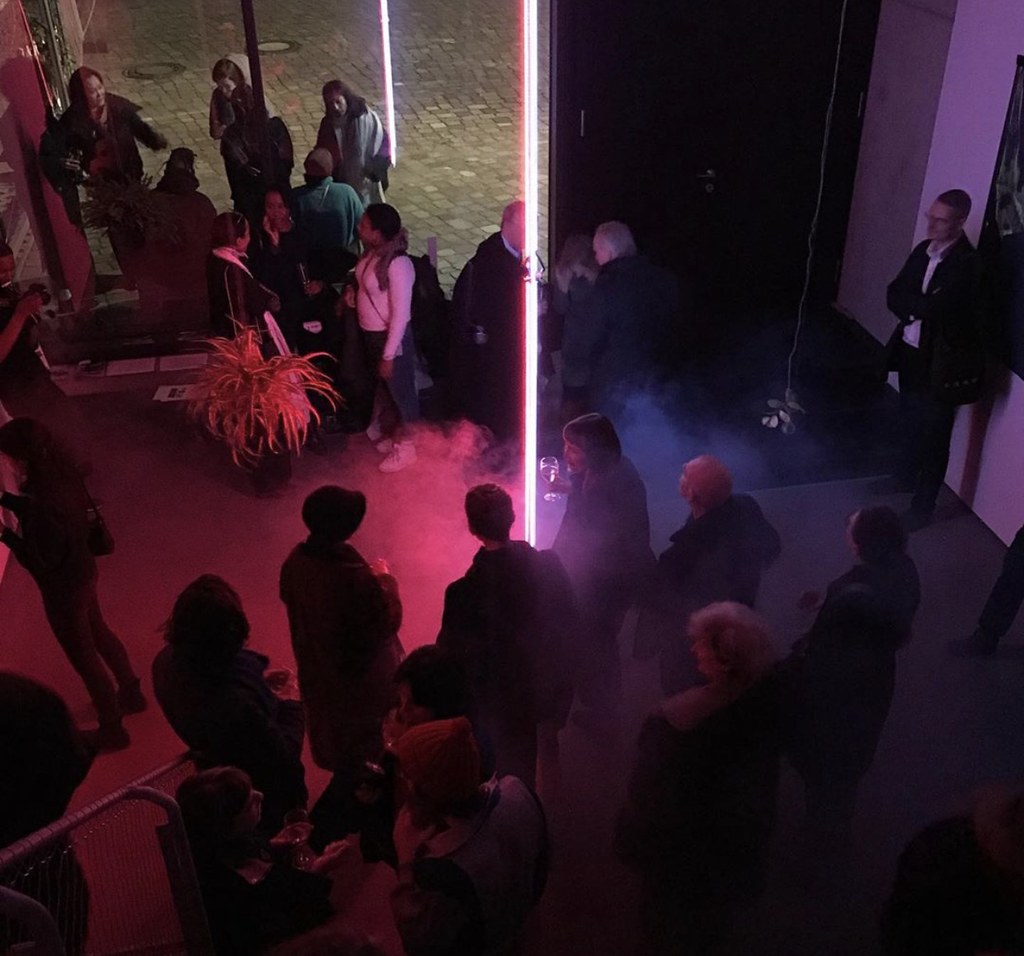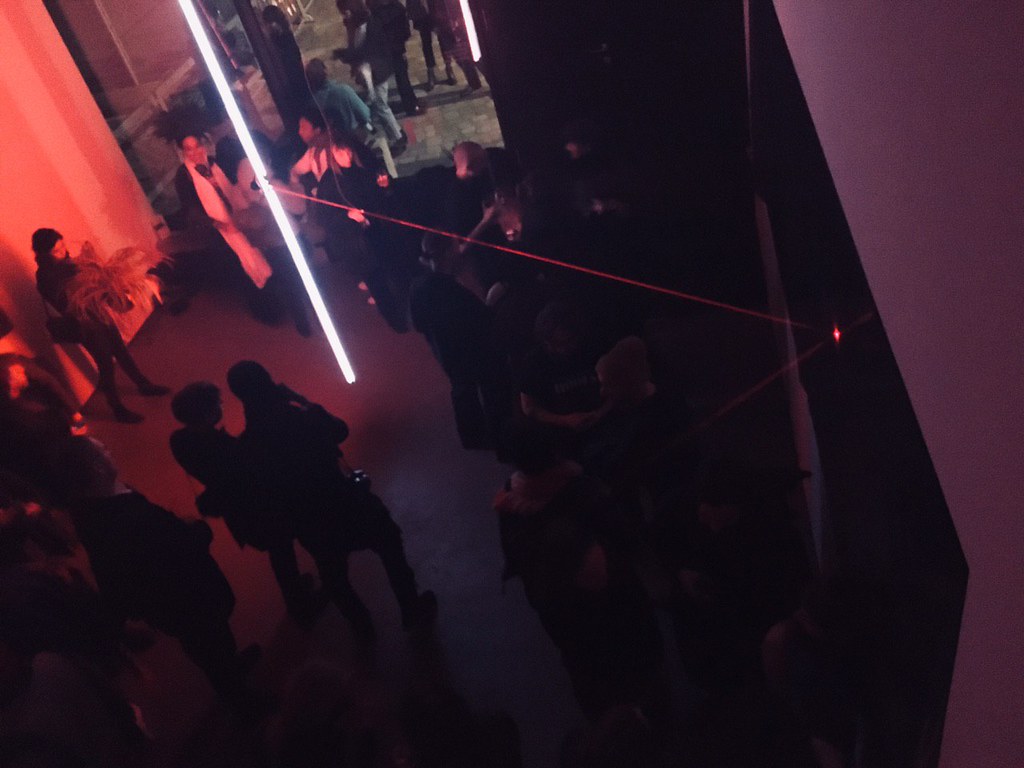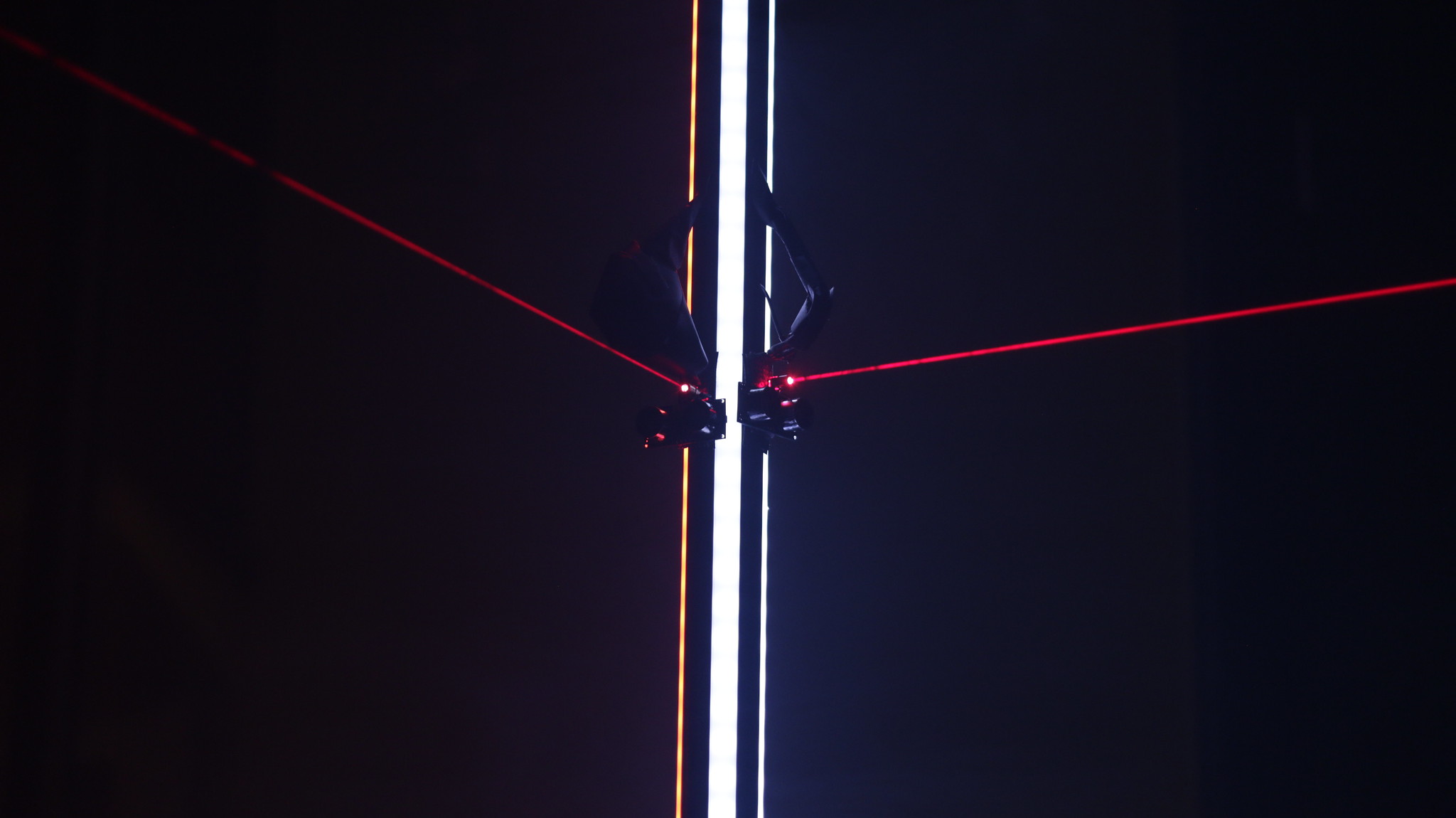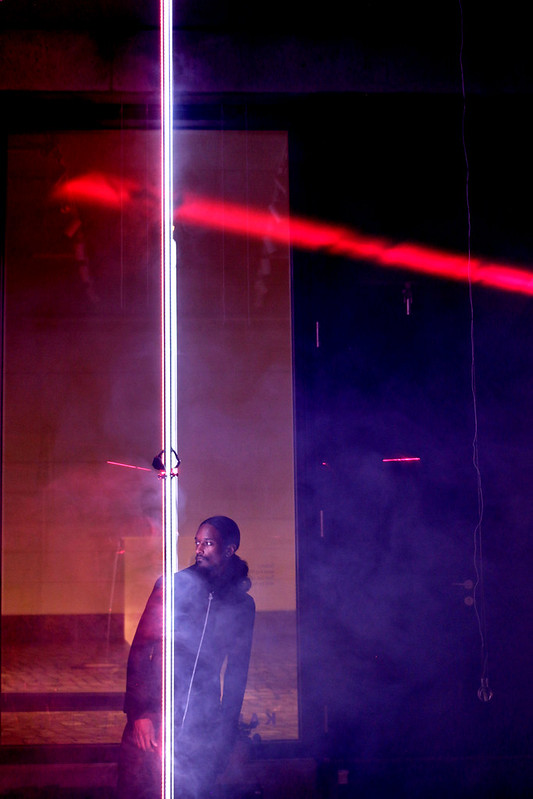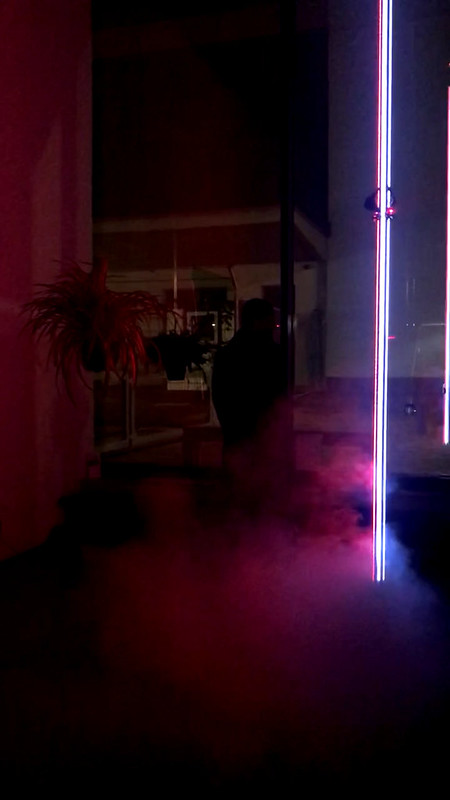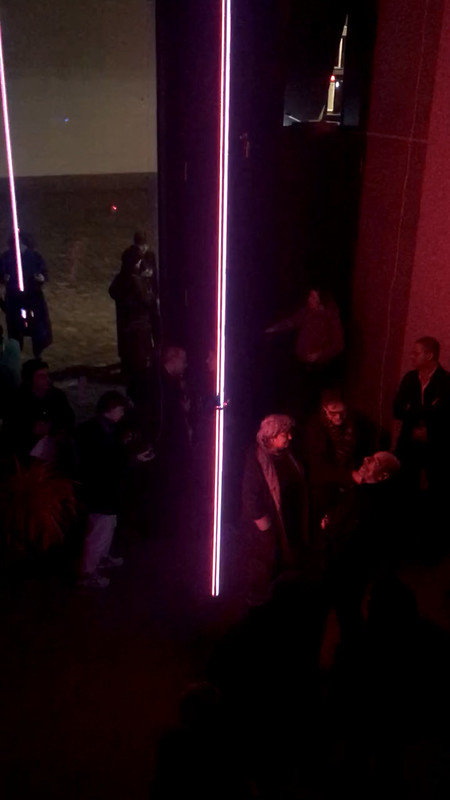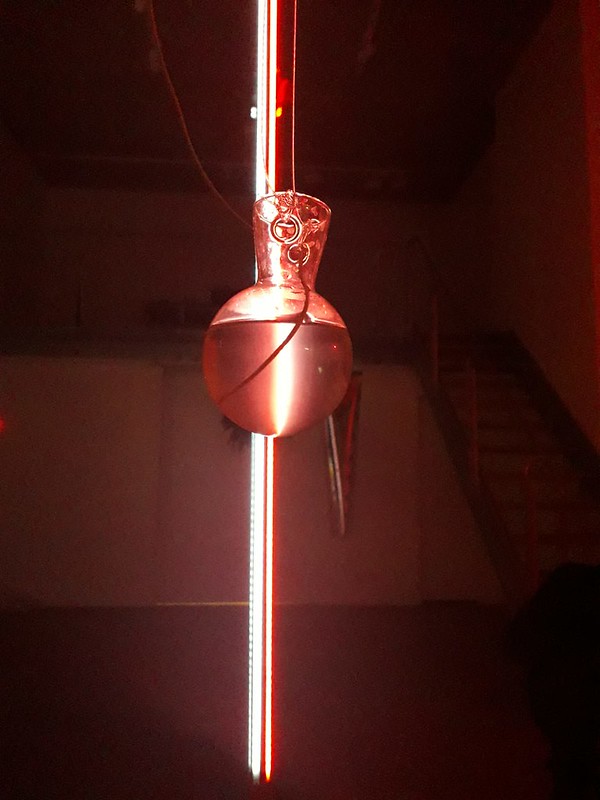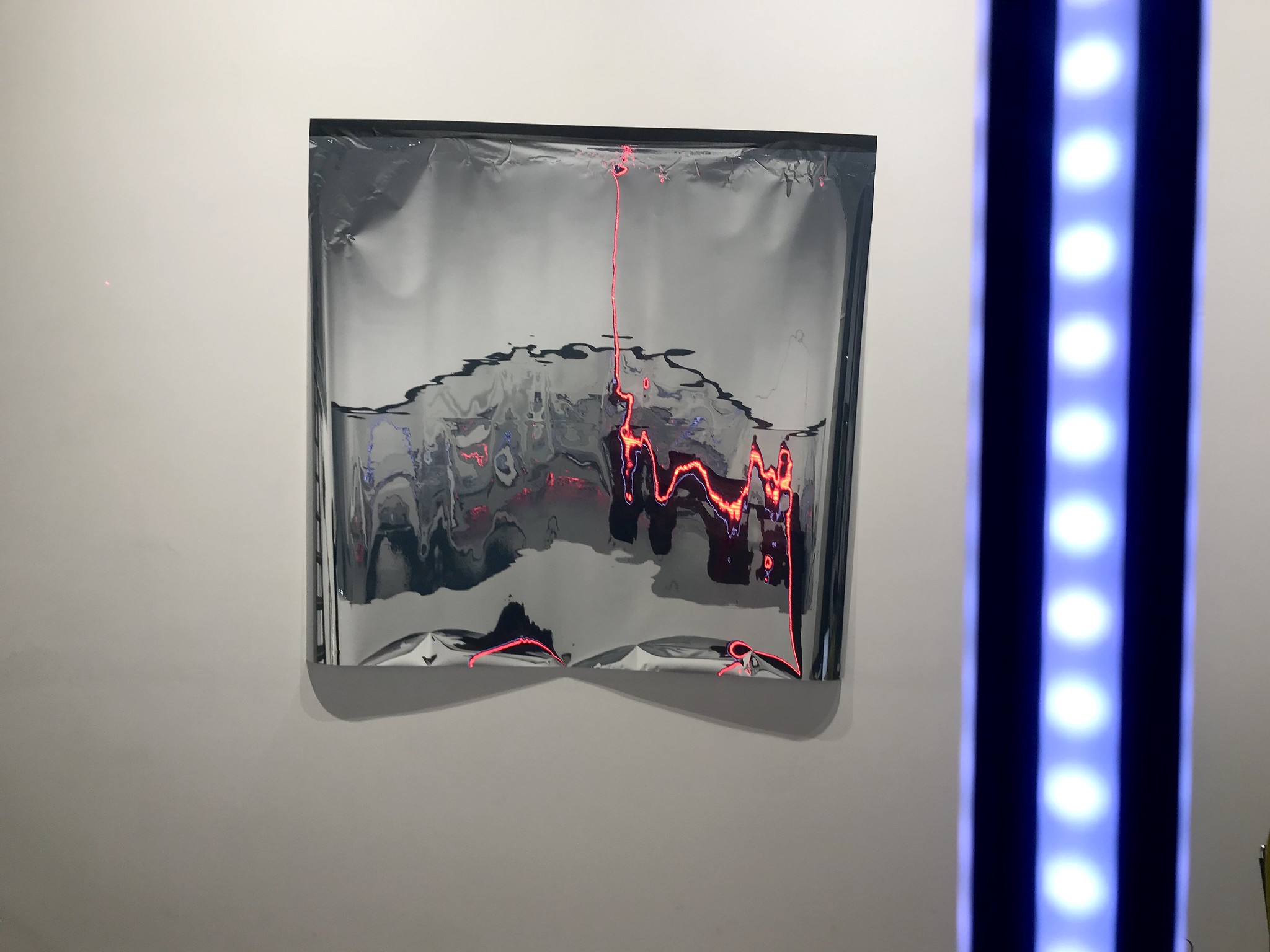 The title OFF PLANET means to take our mind into other realms of reality. It is inspired by sci-fi anime, films and people saying that they've been on alien ships.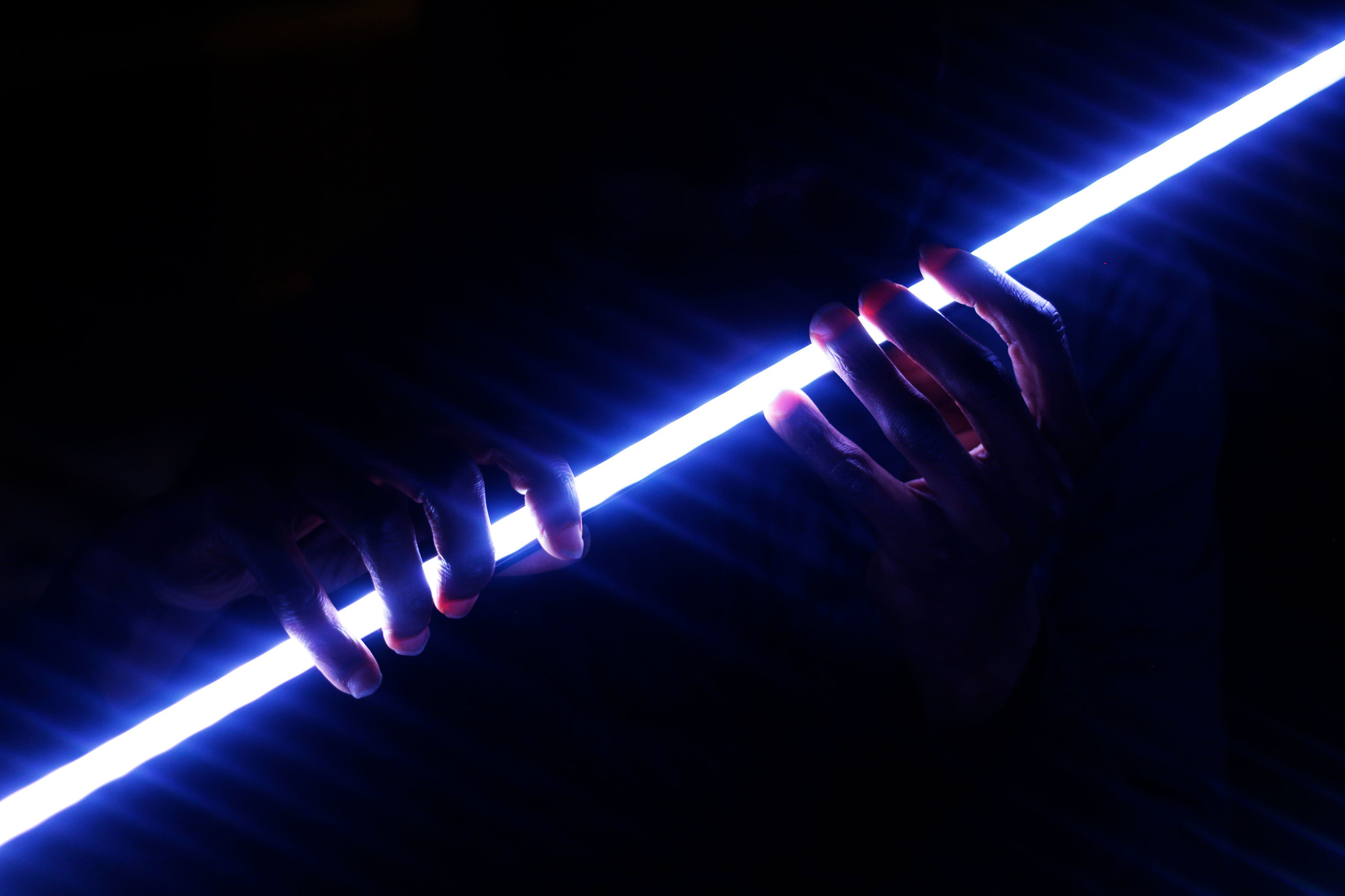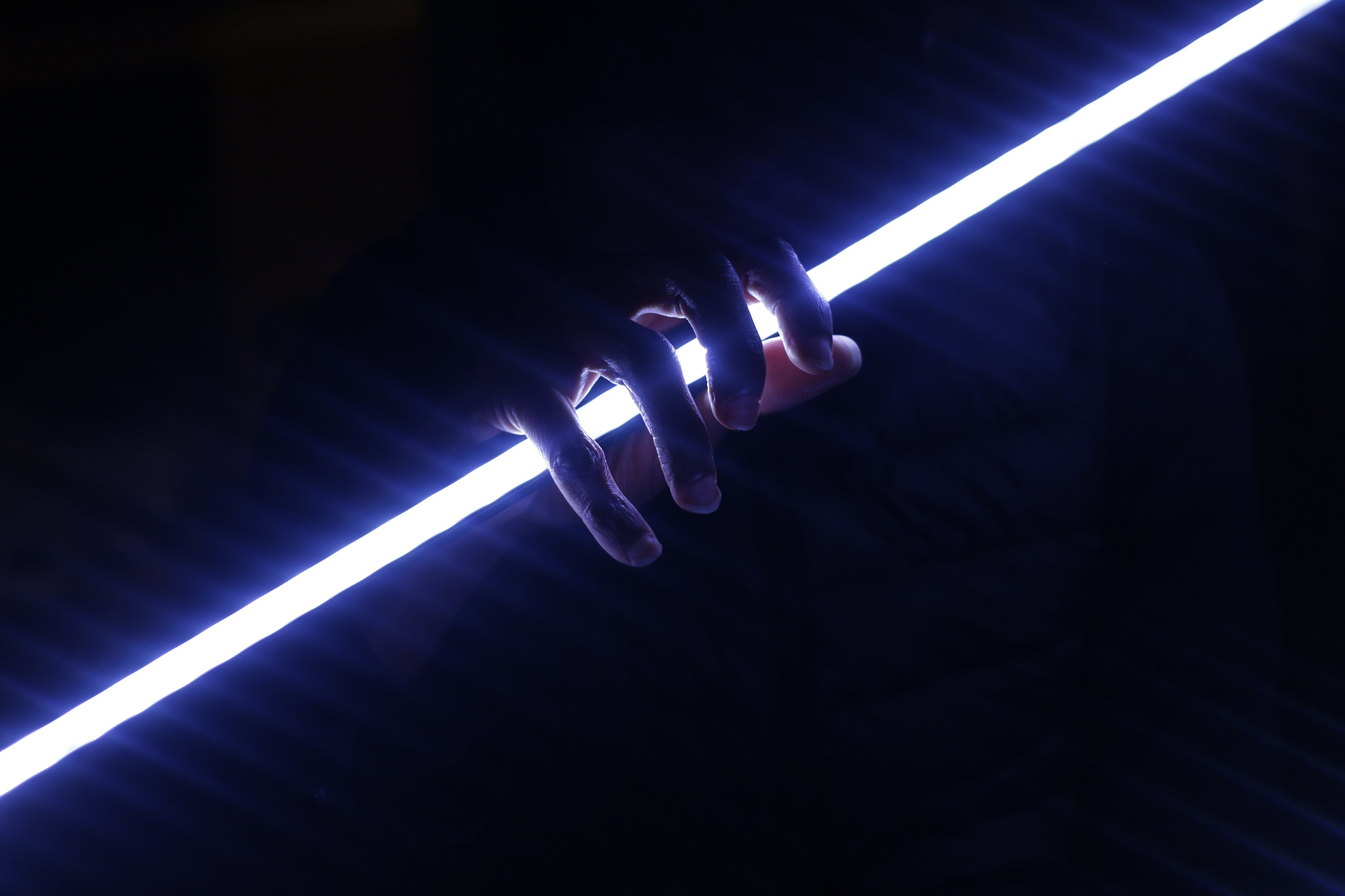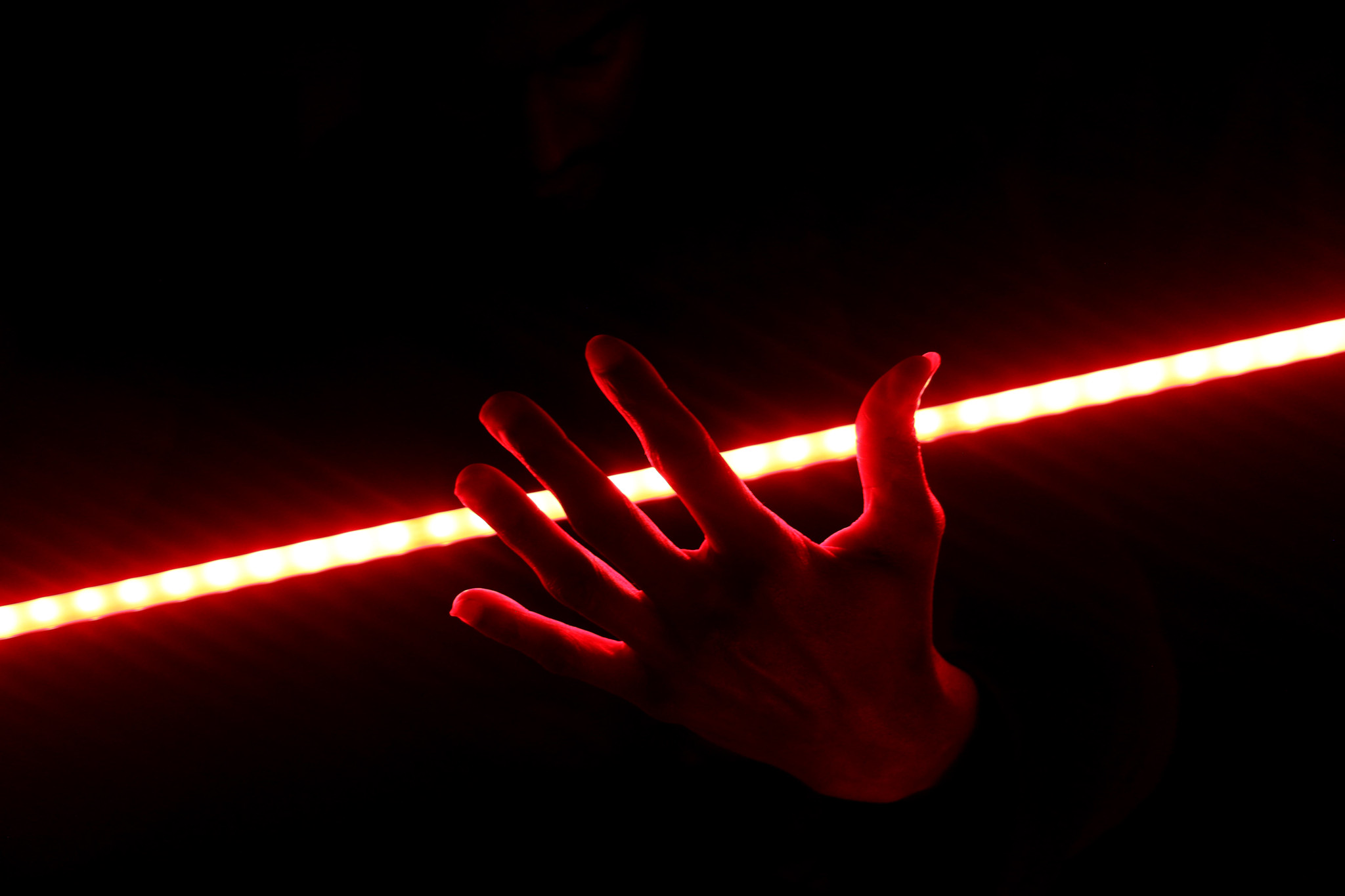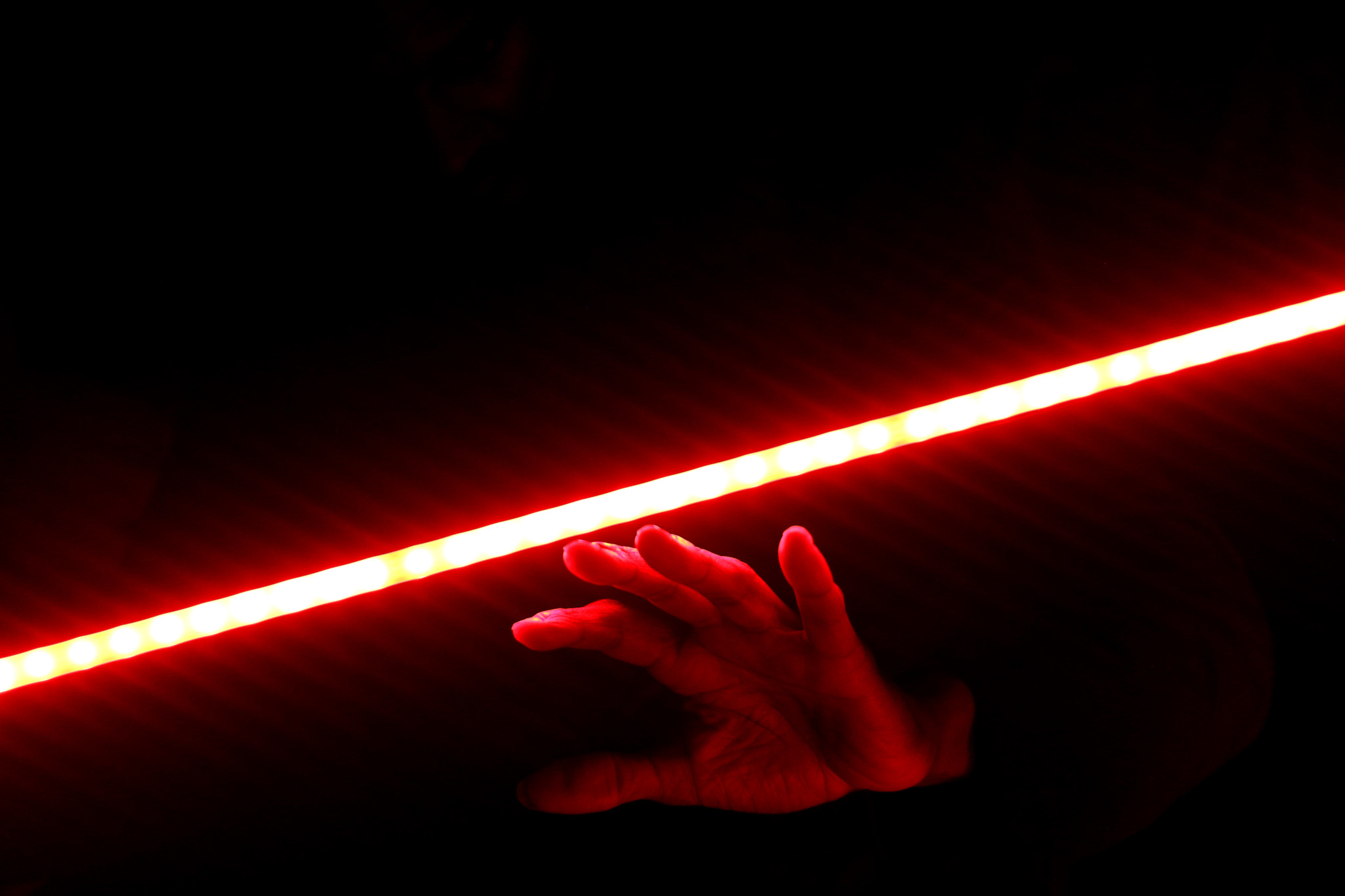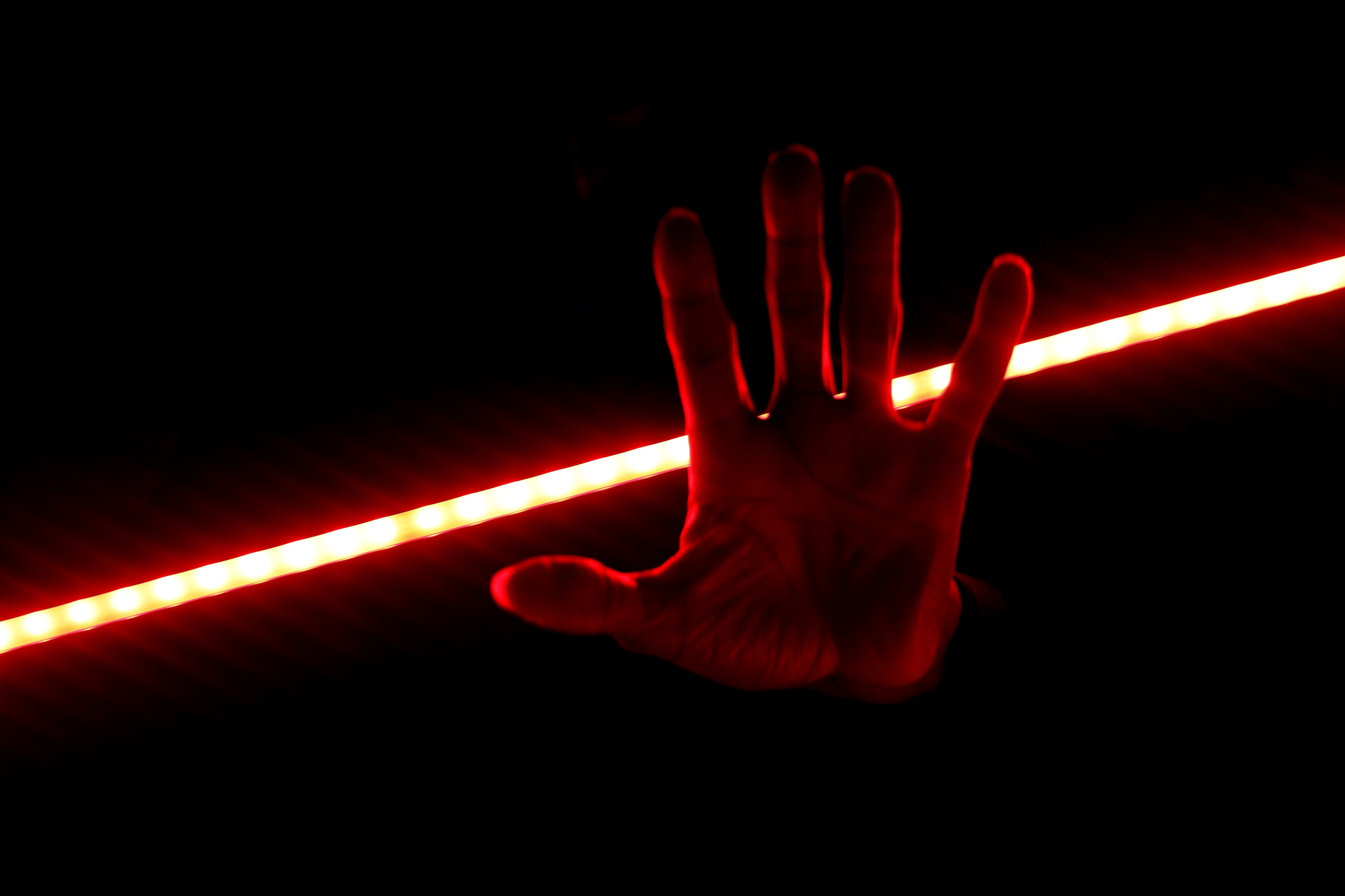 •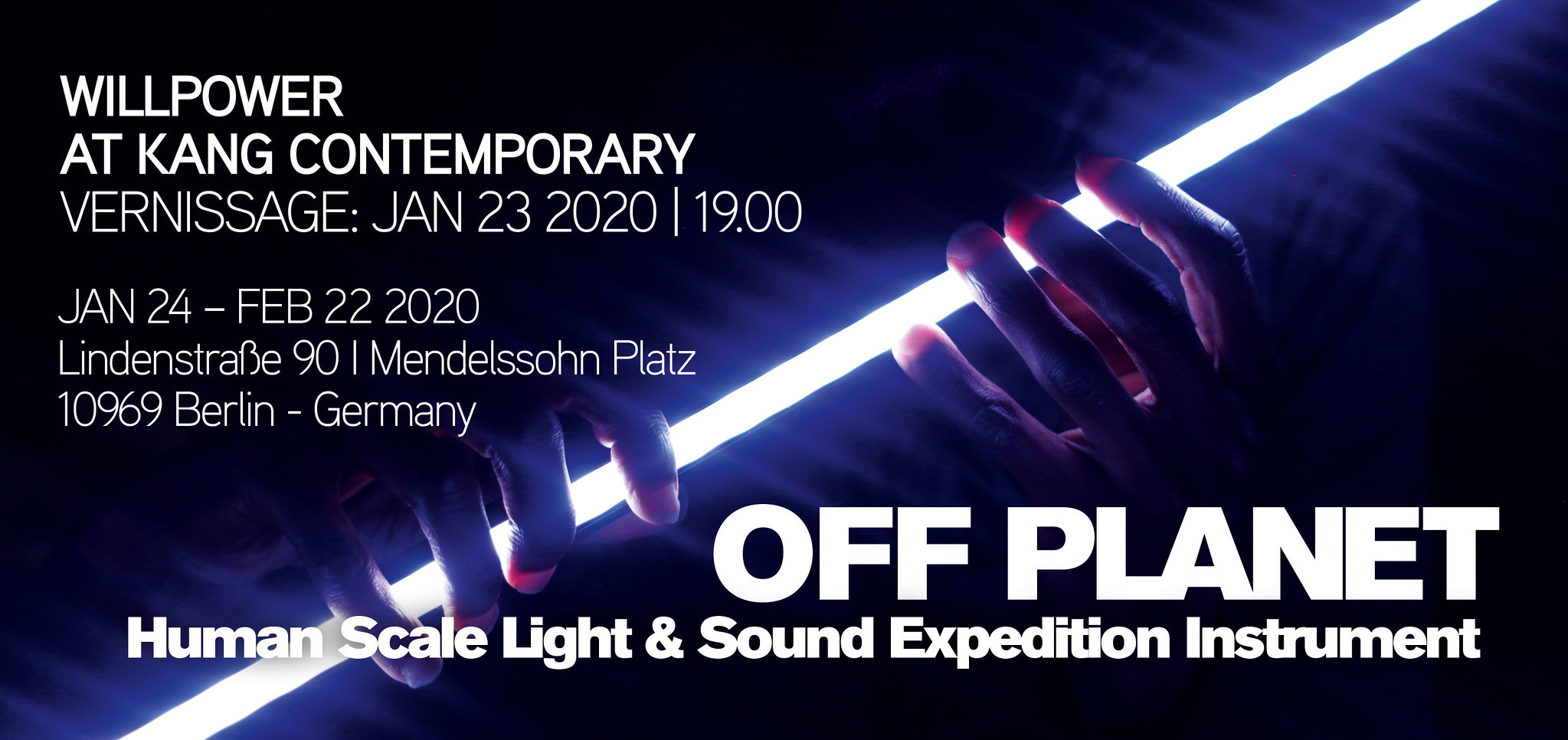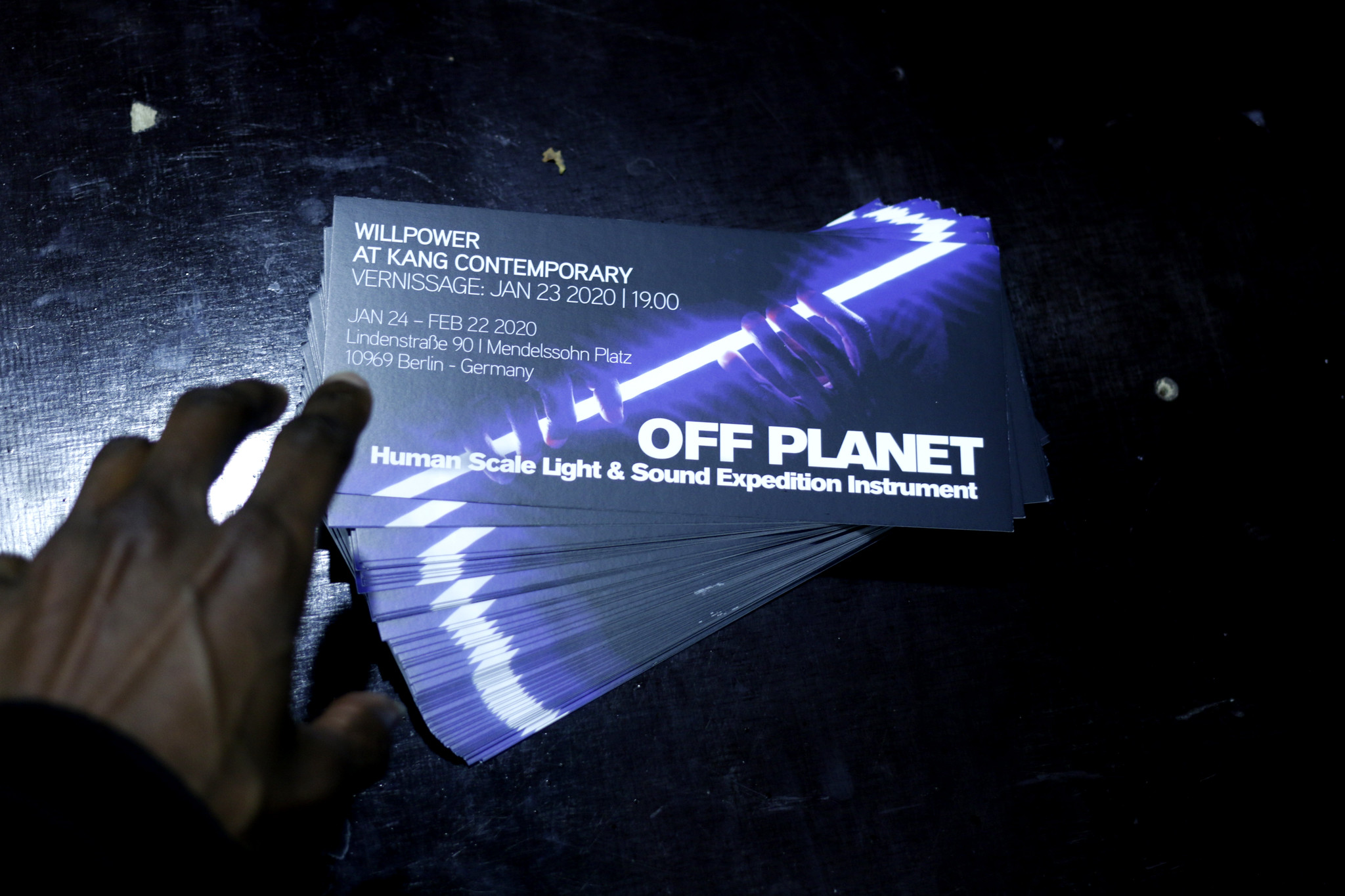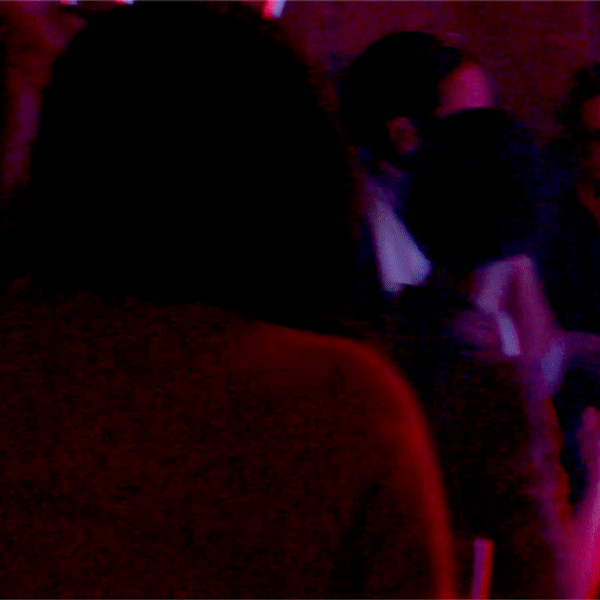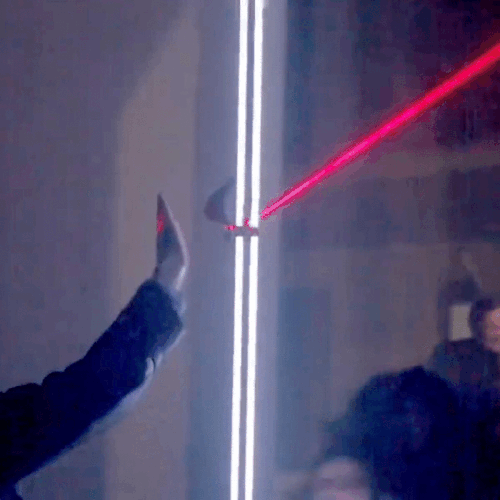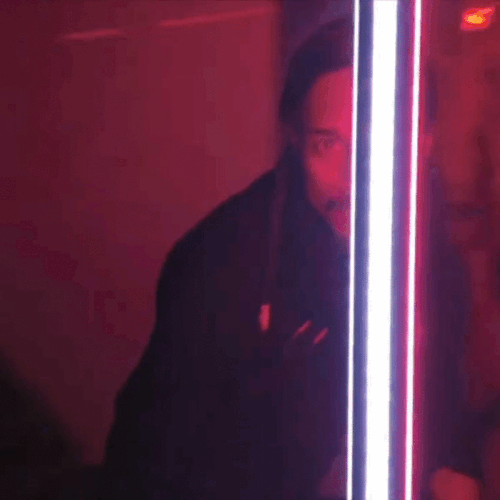 •
The Catalogue
Open image in new tab to read the text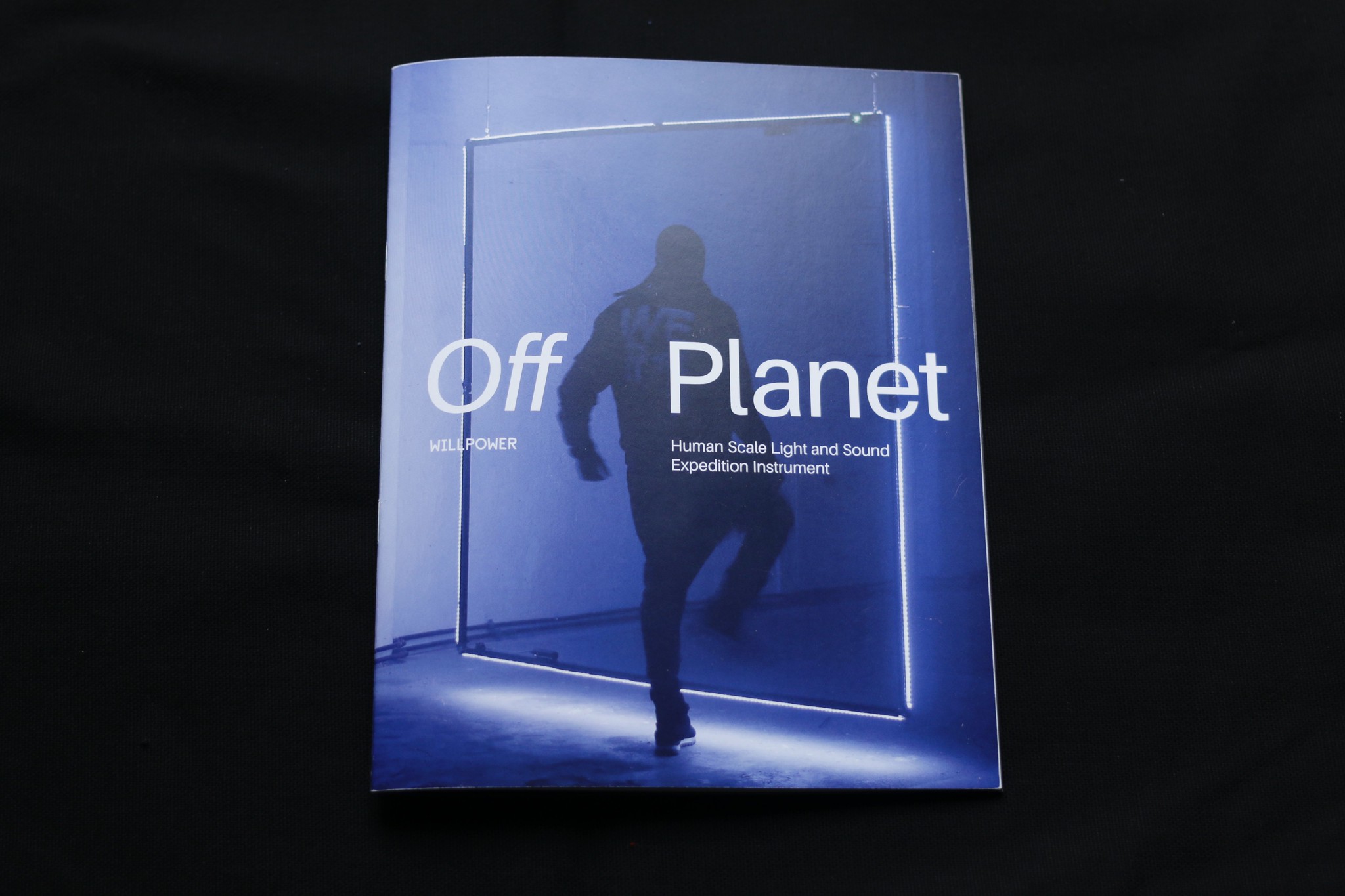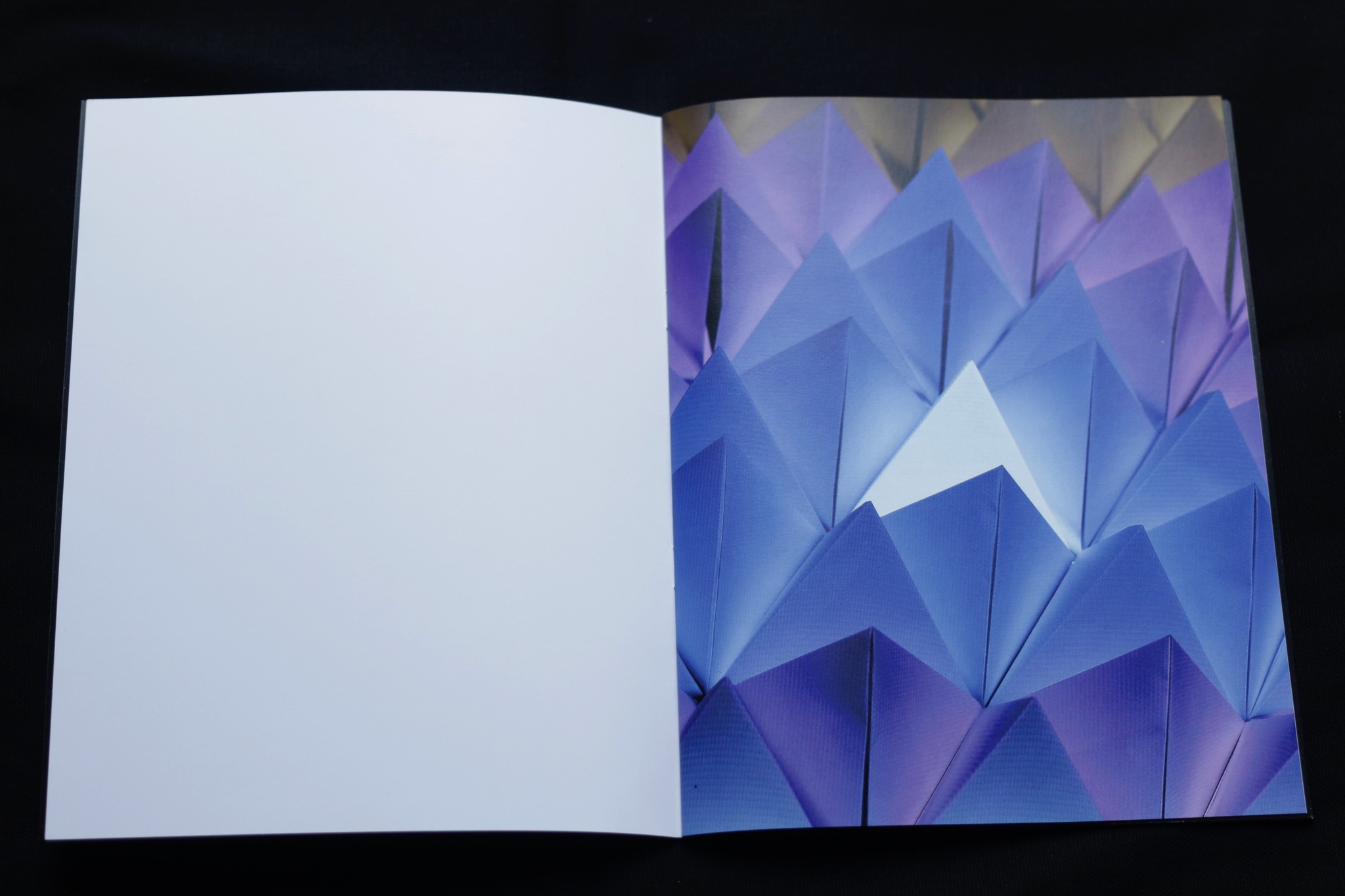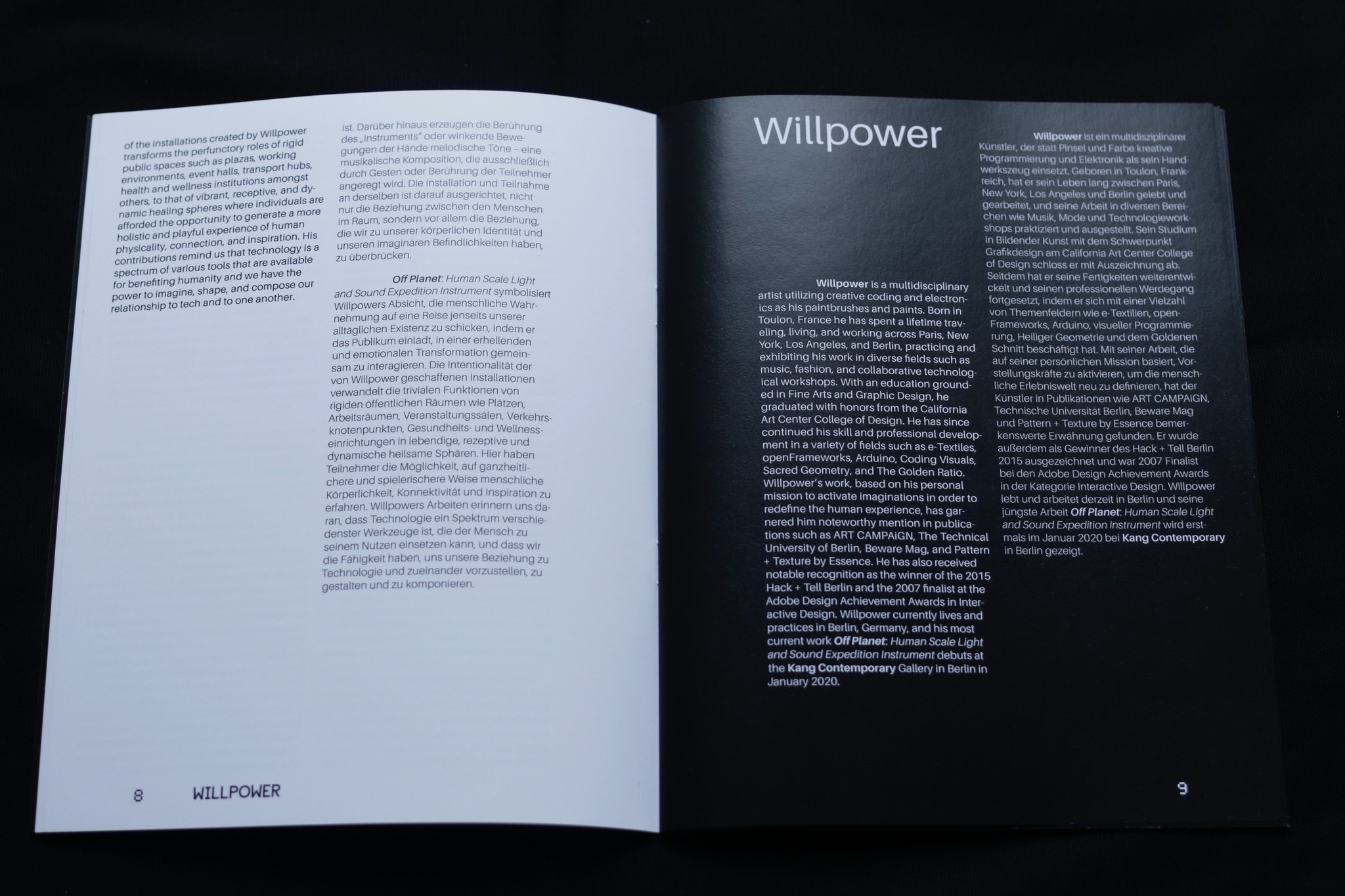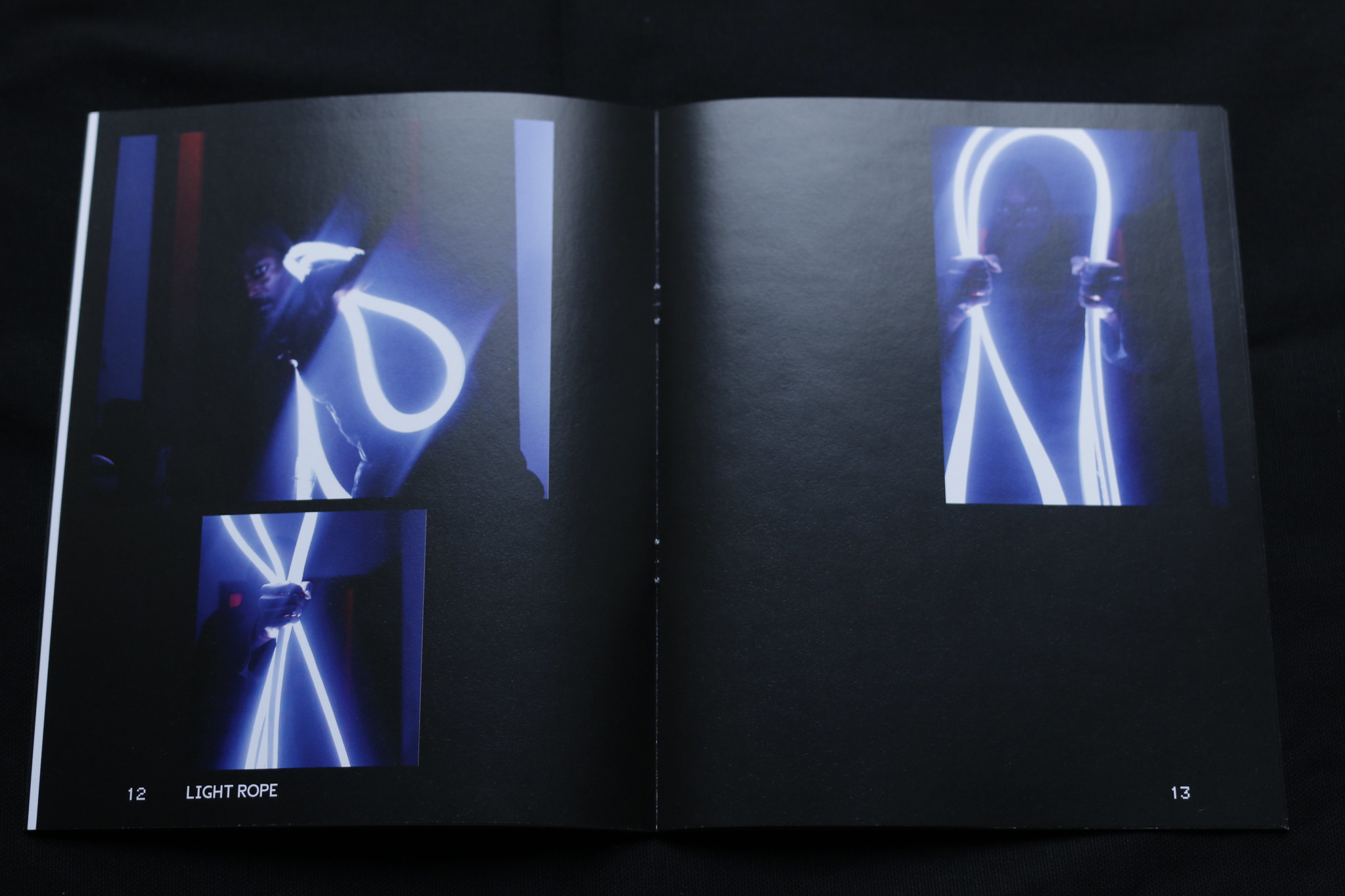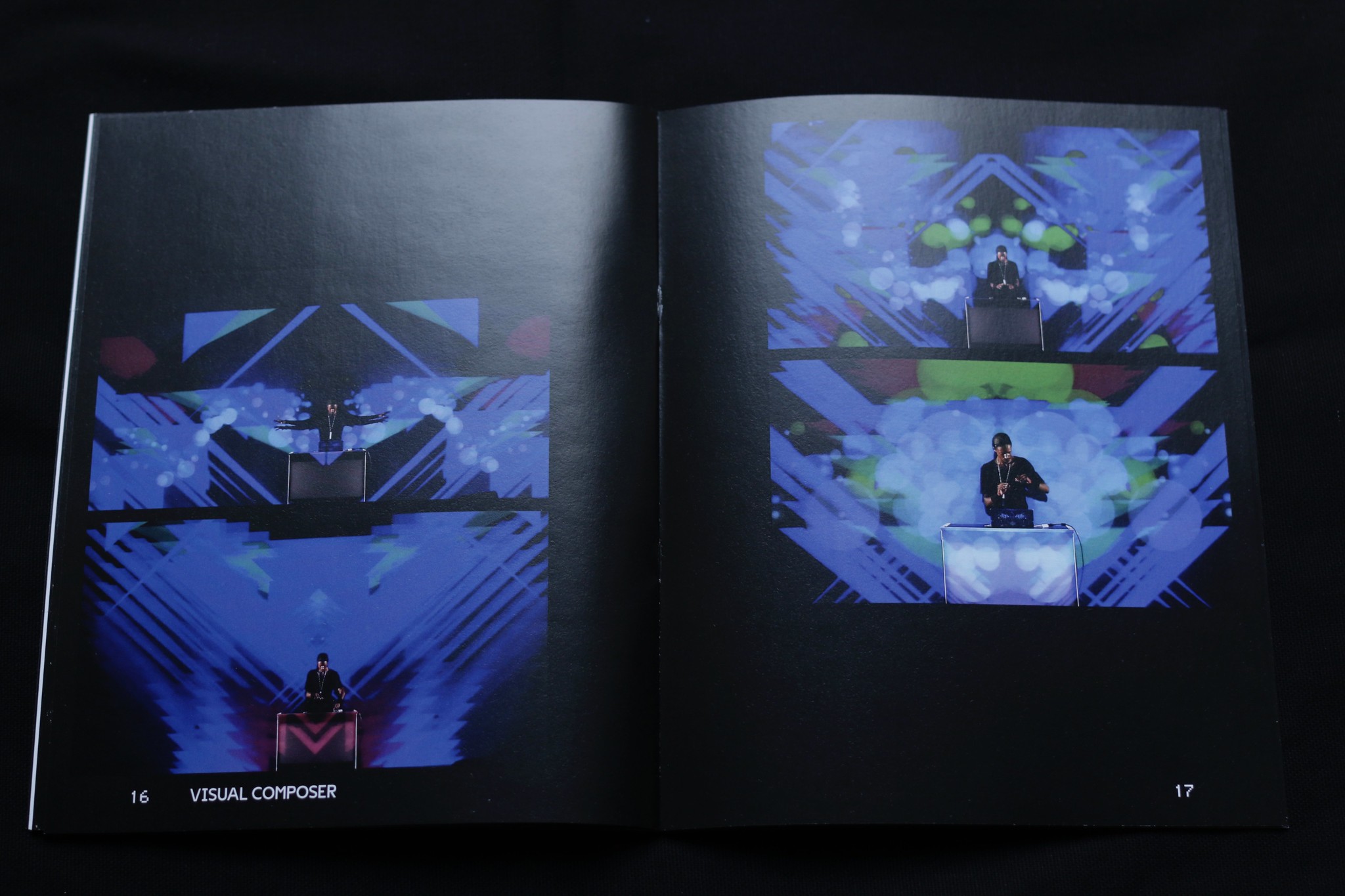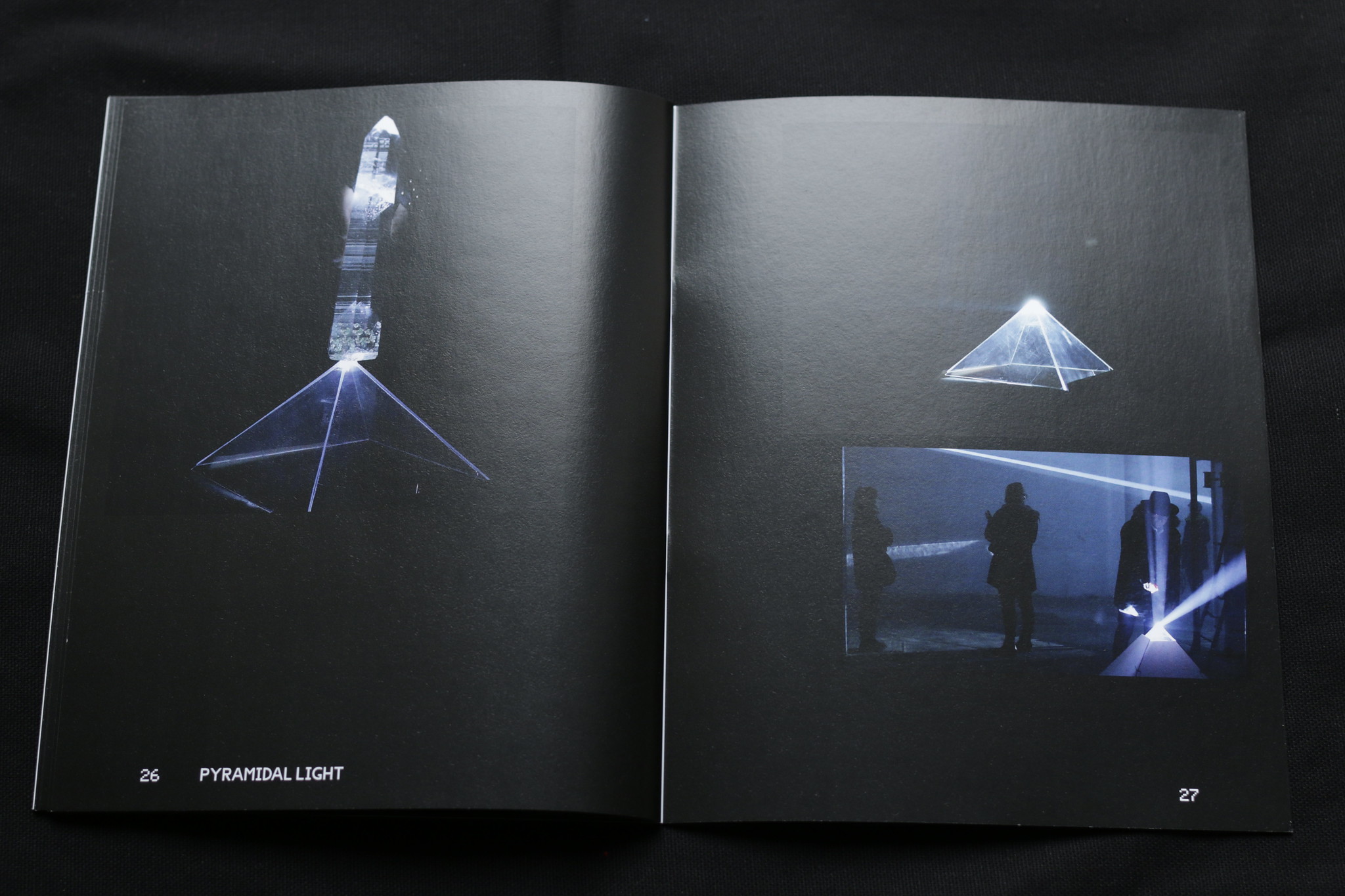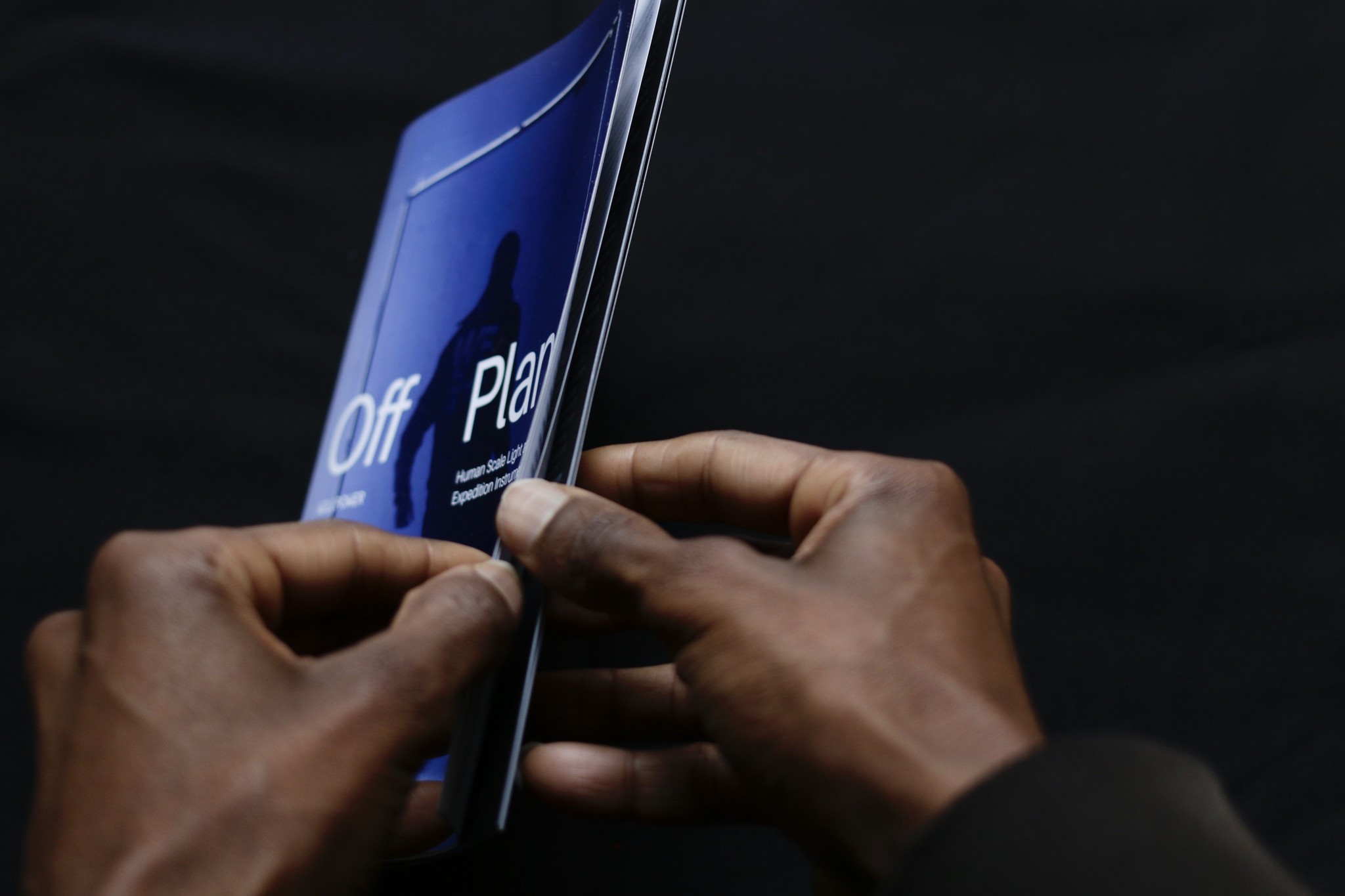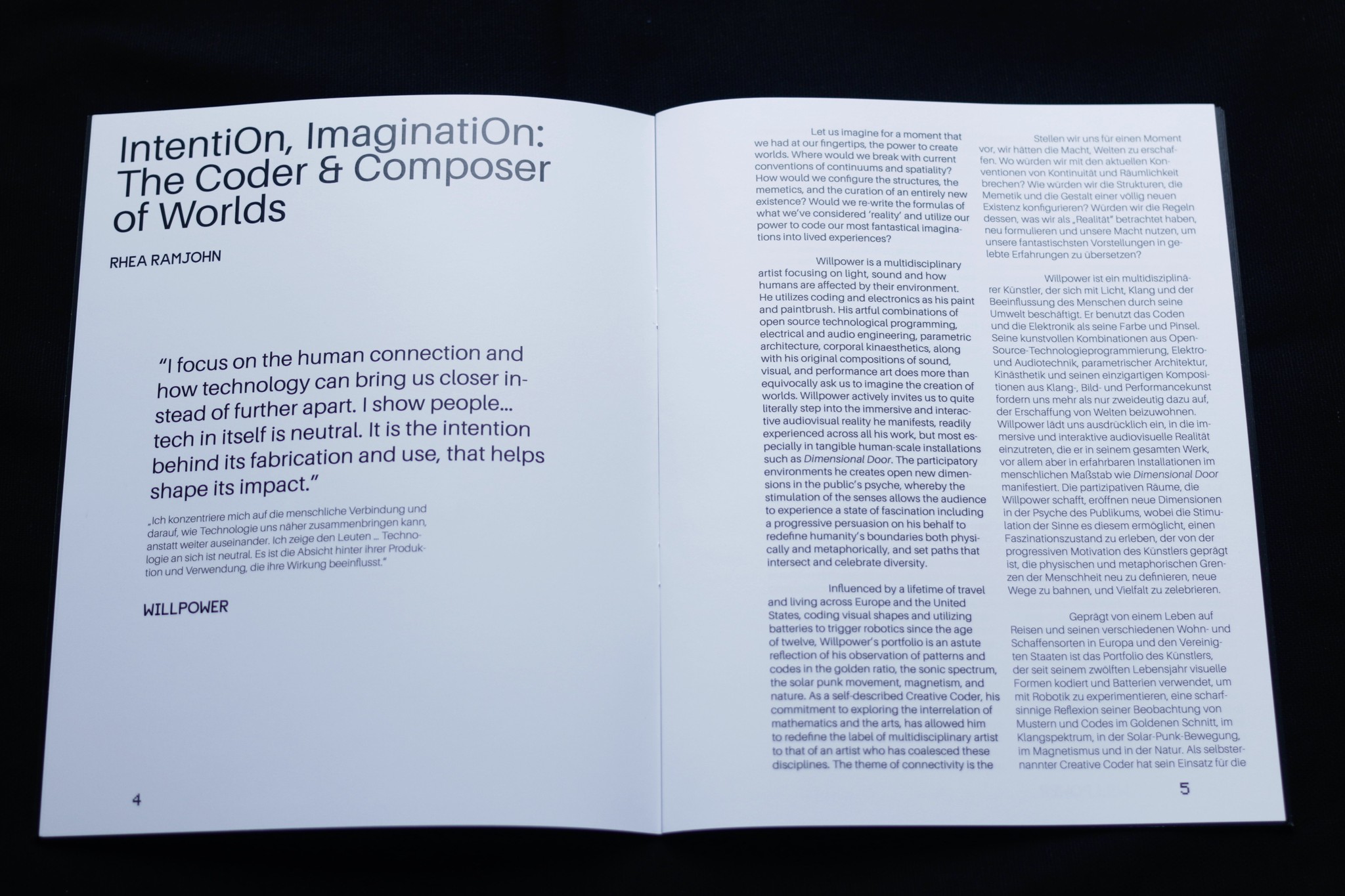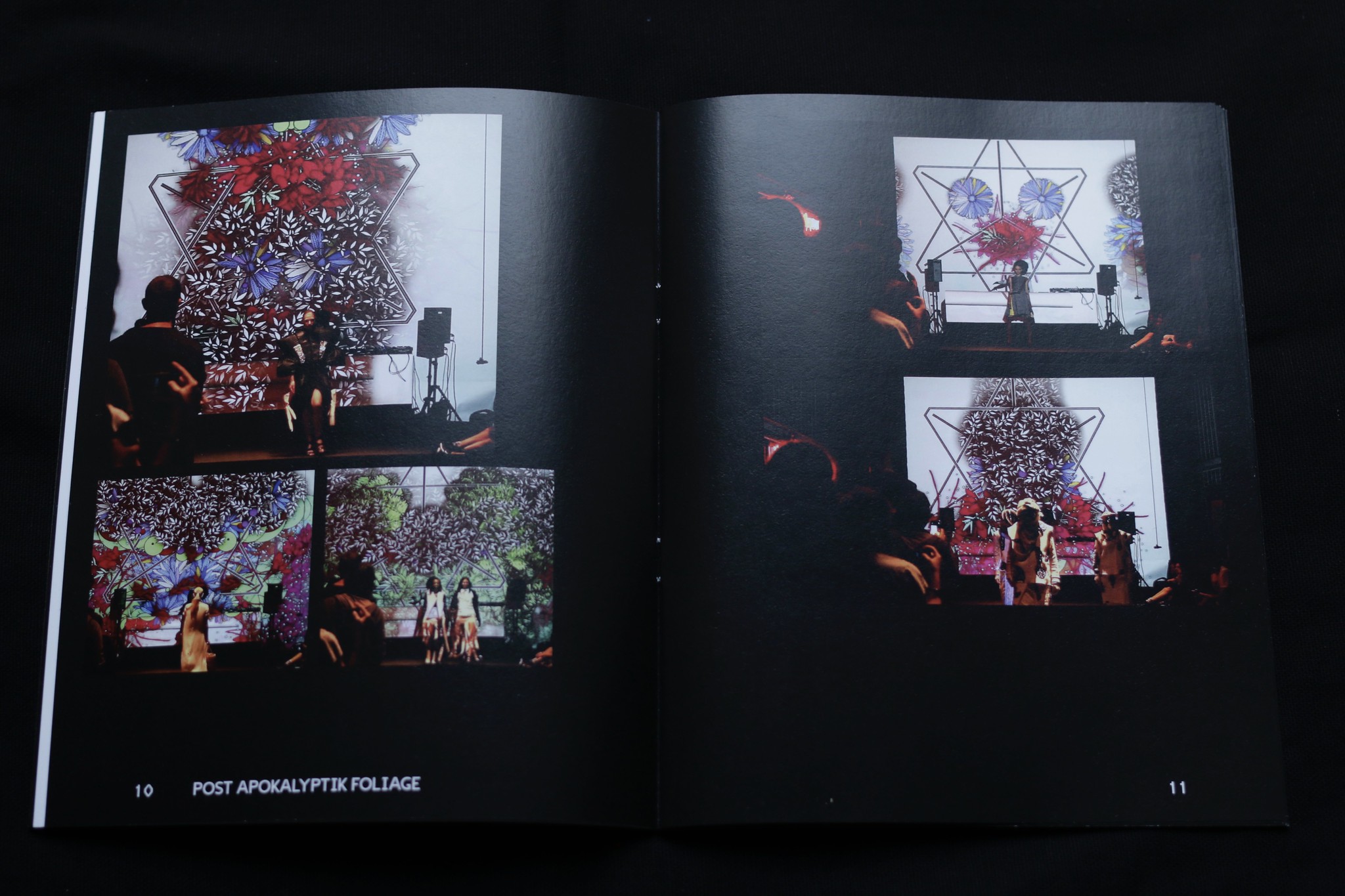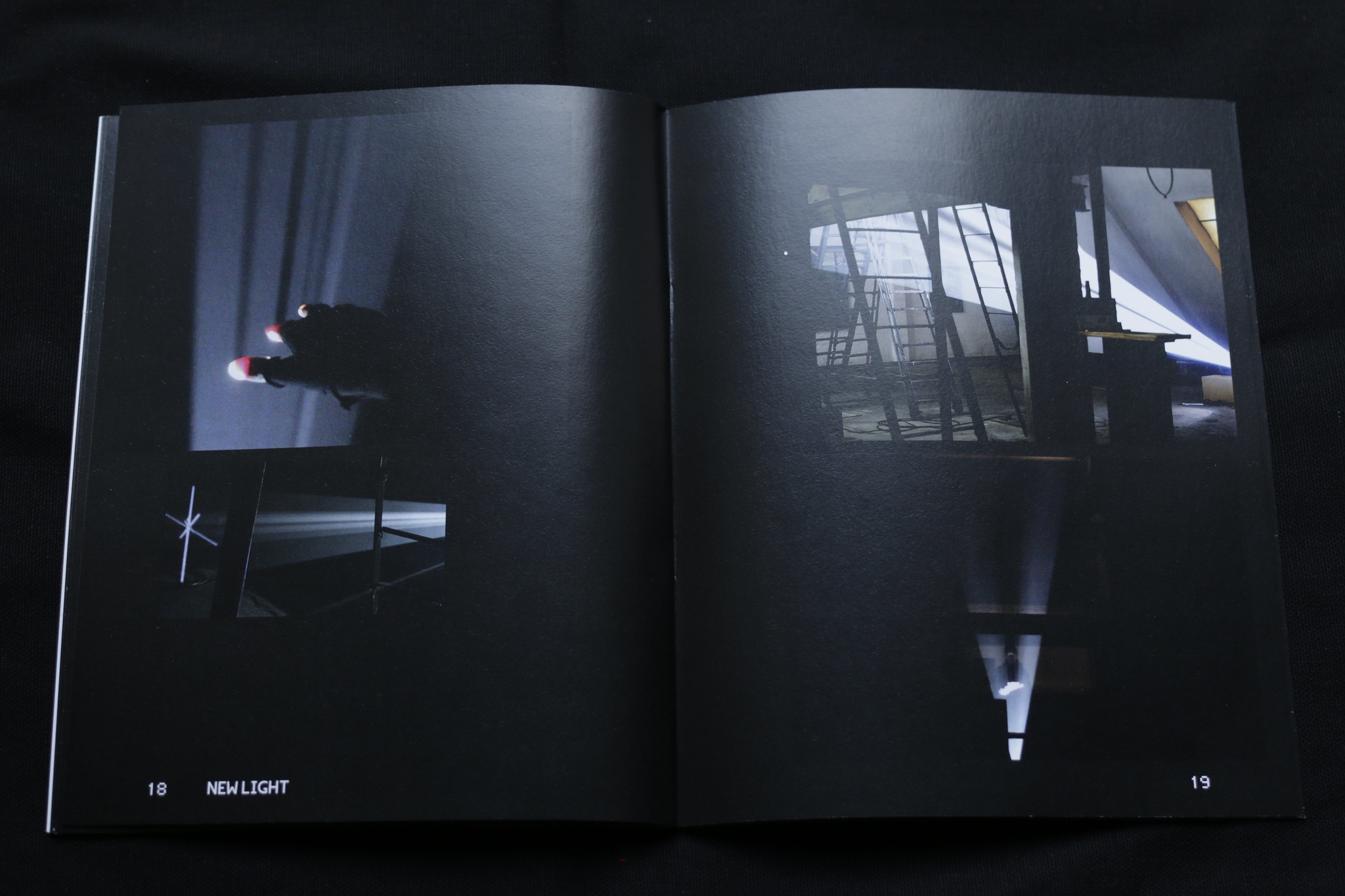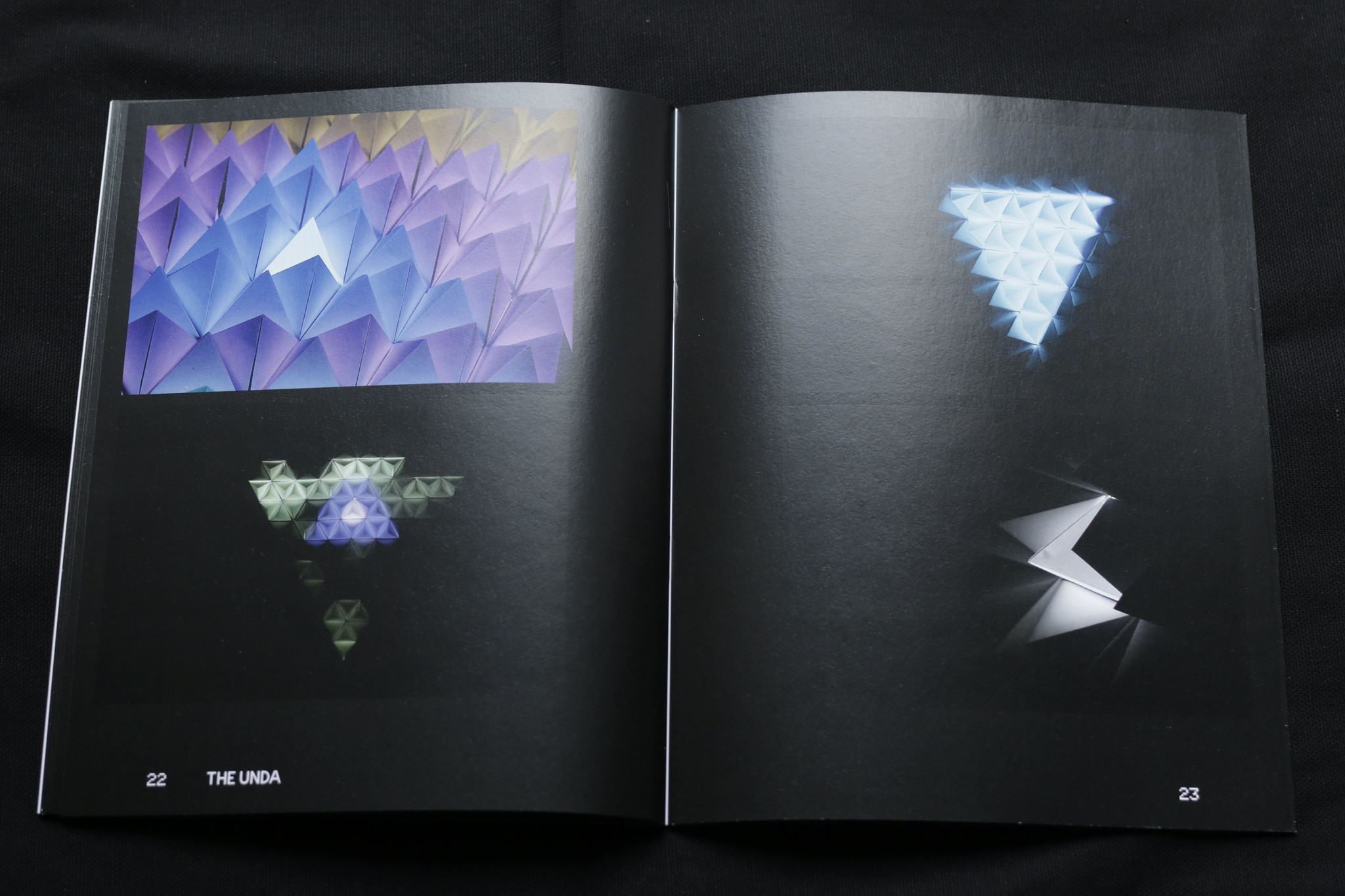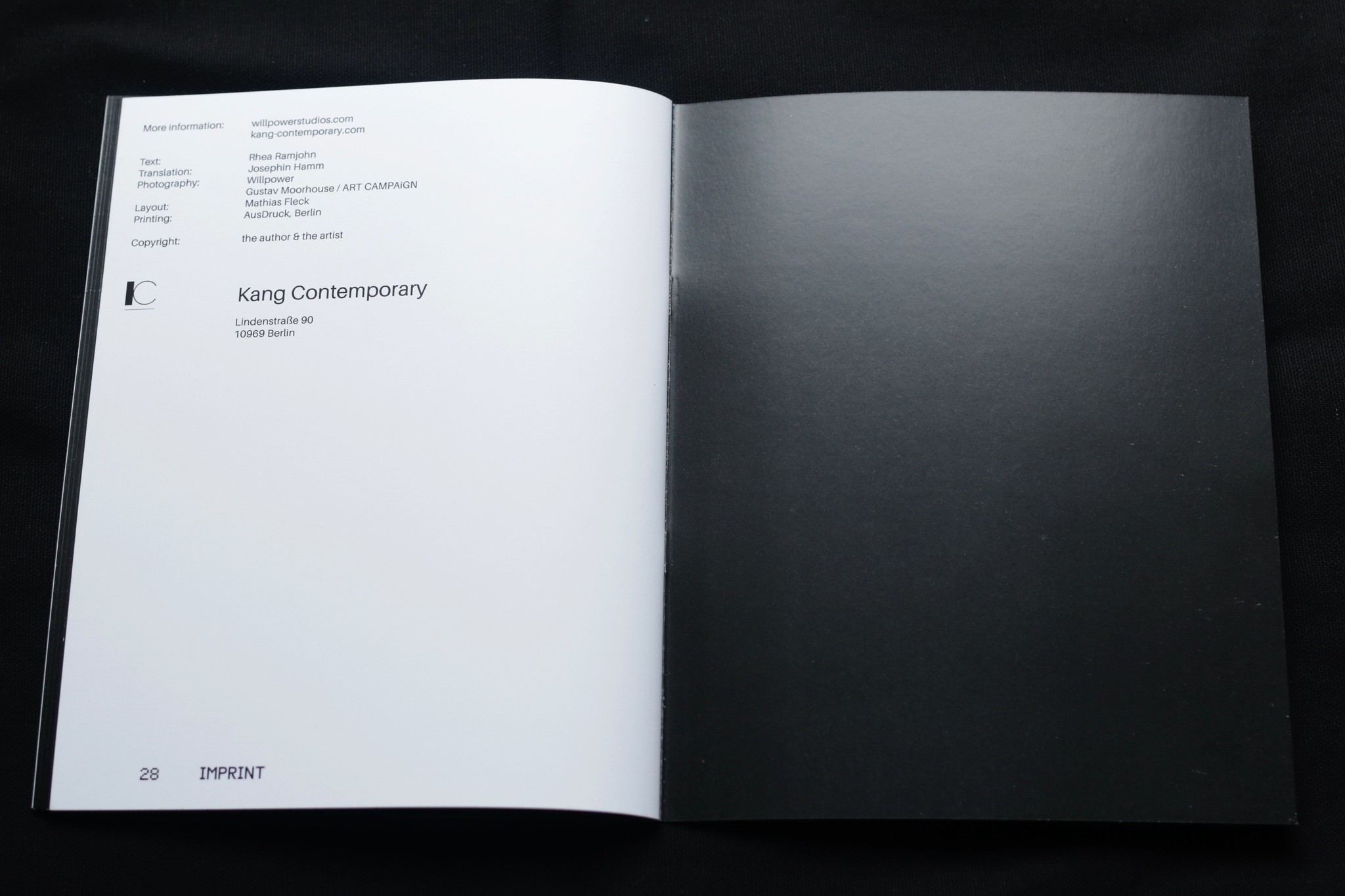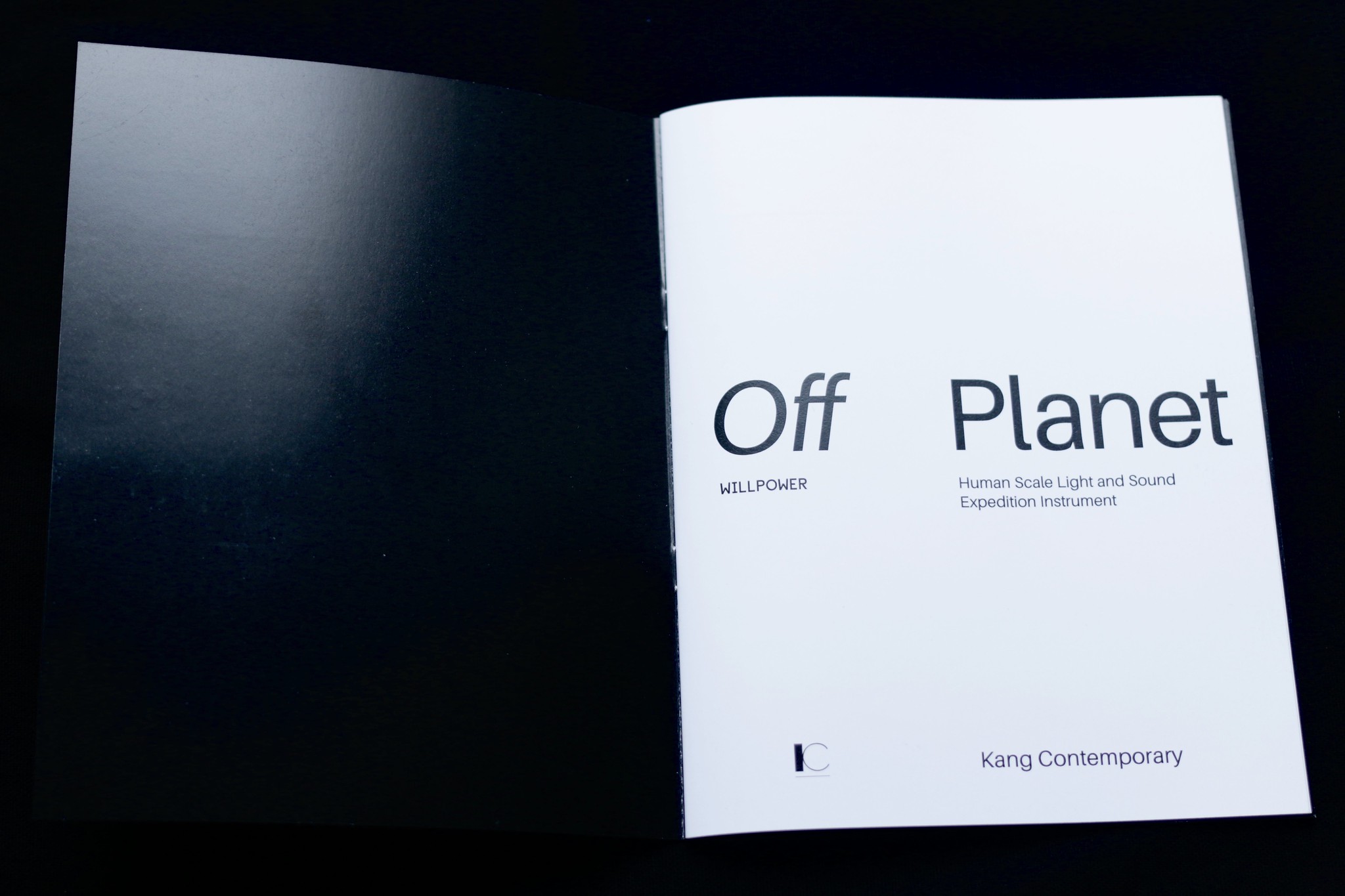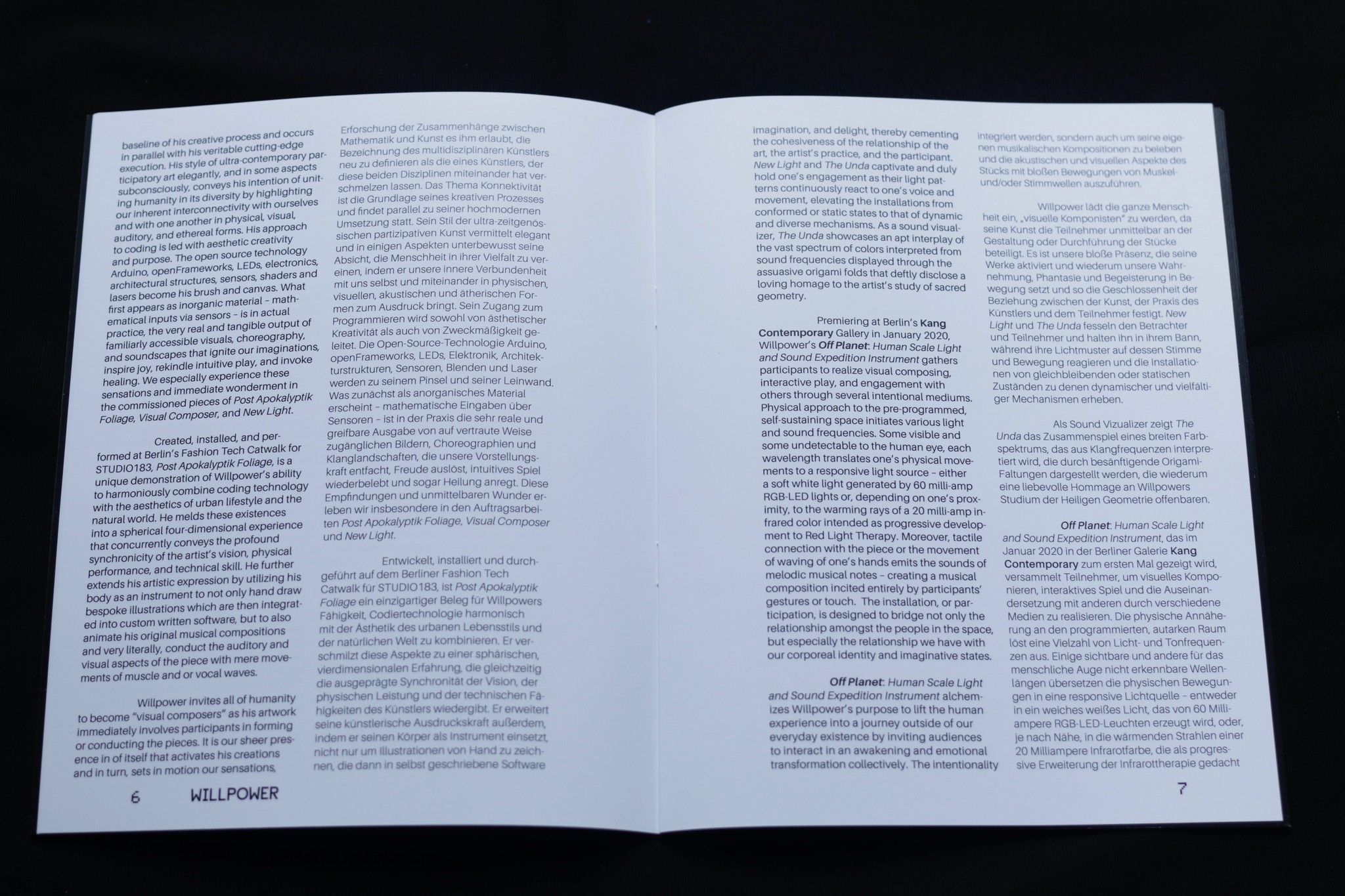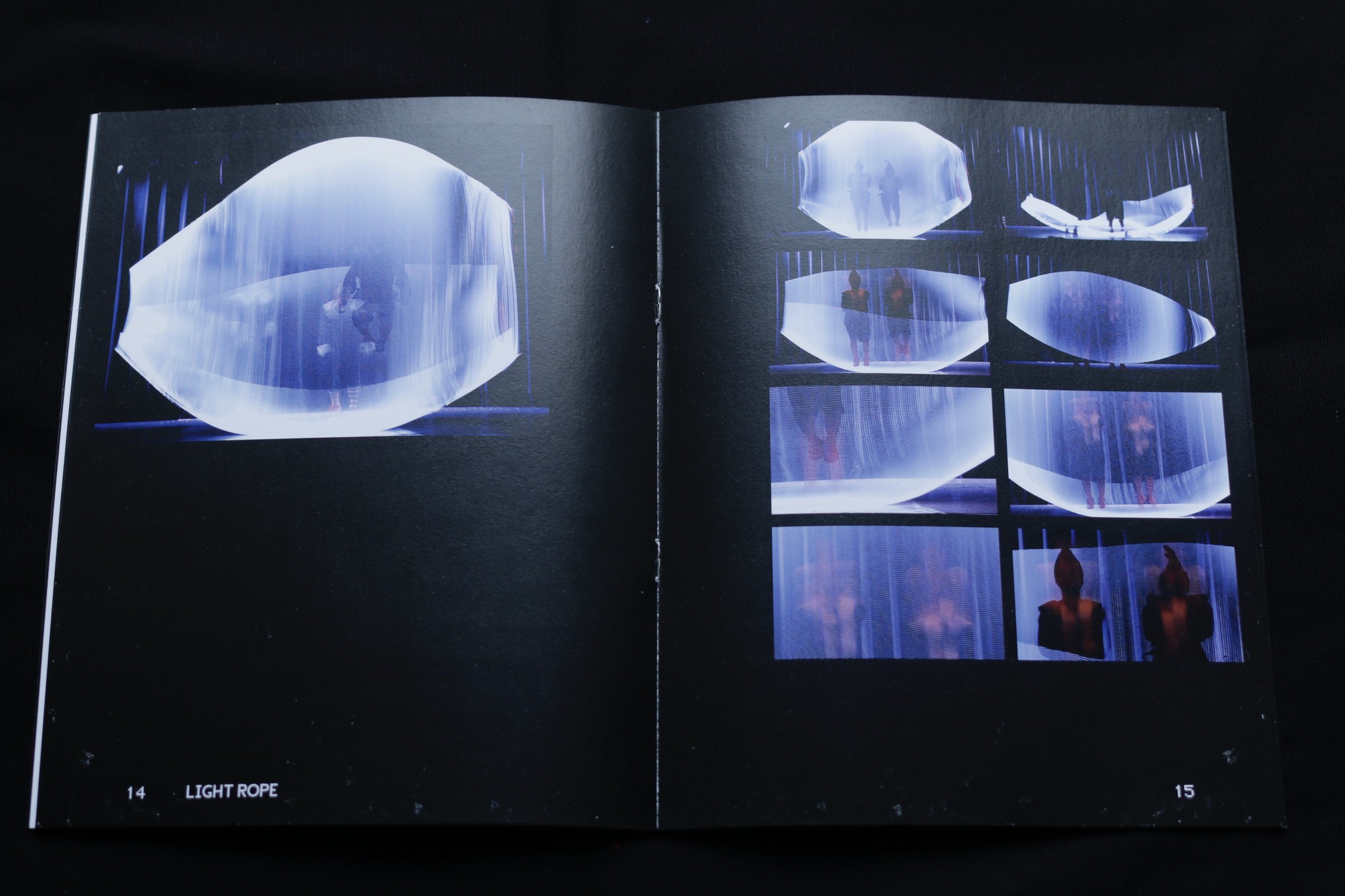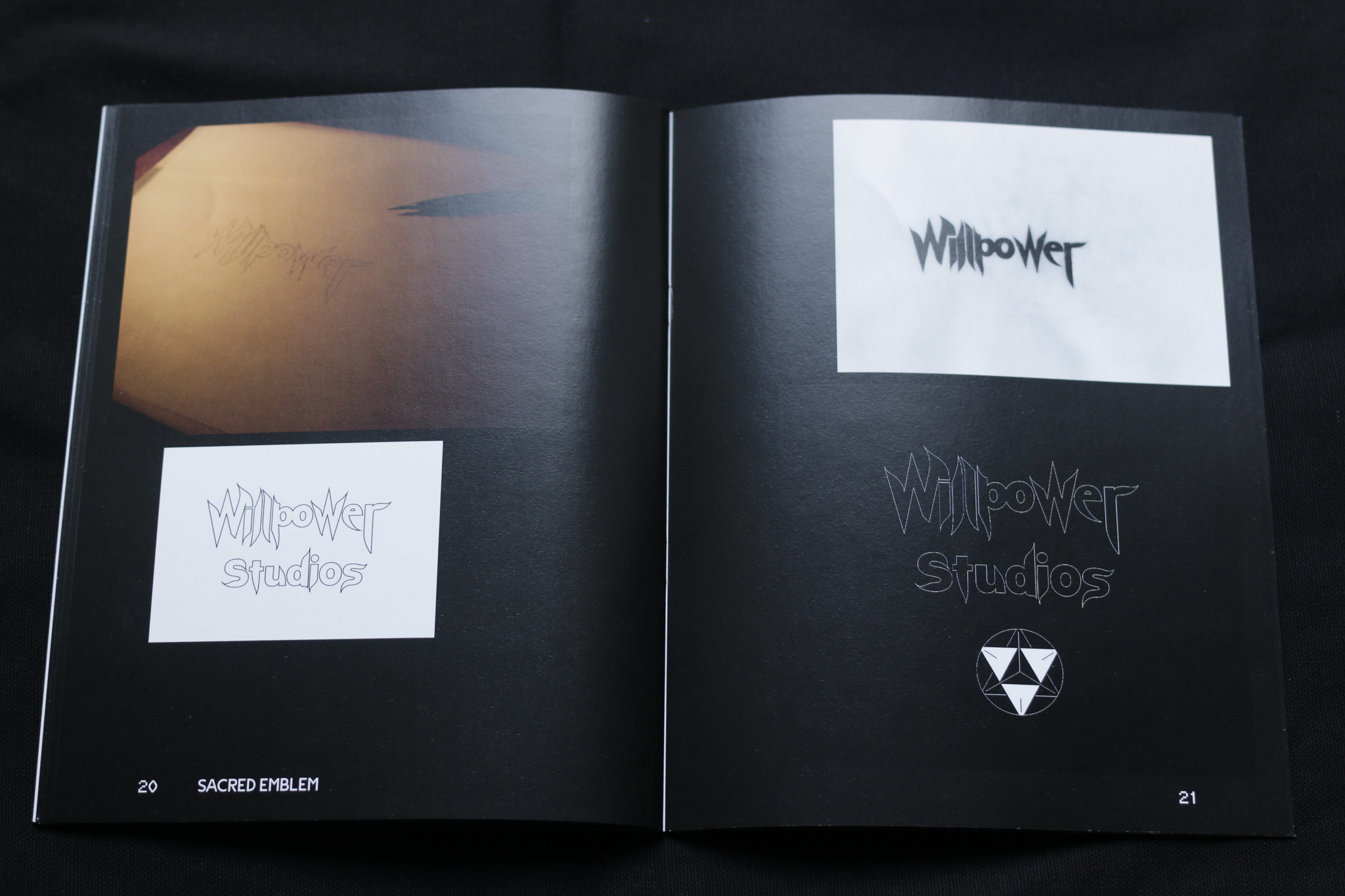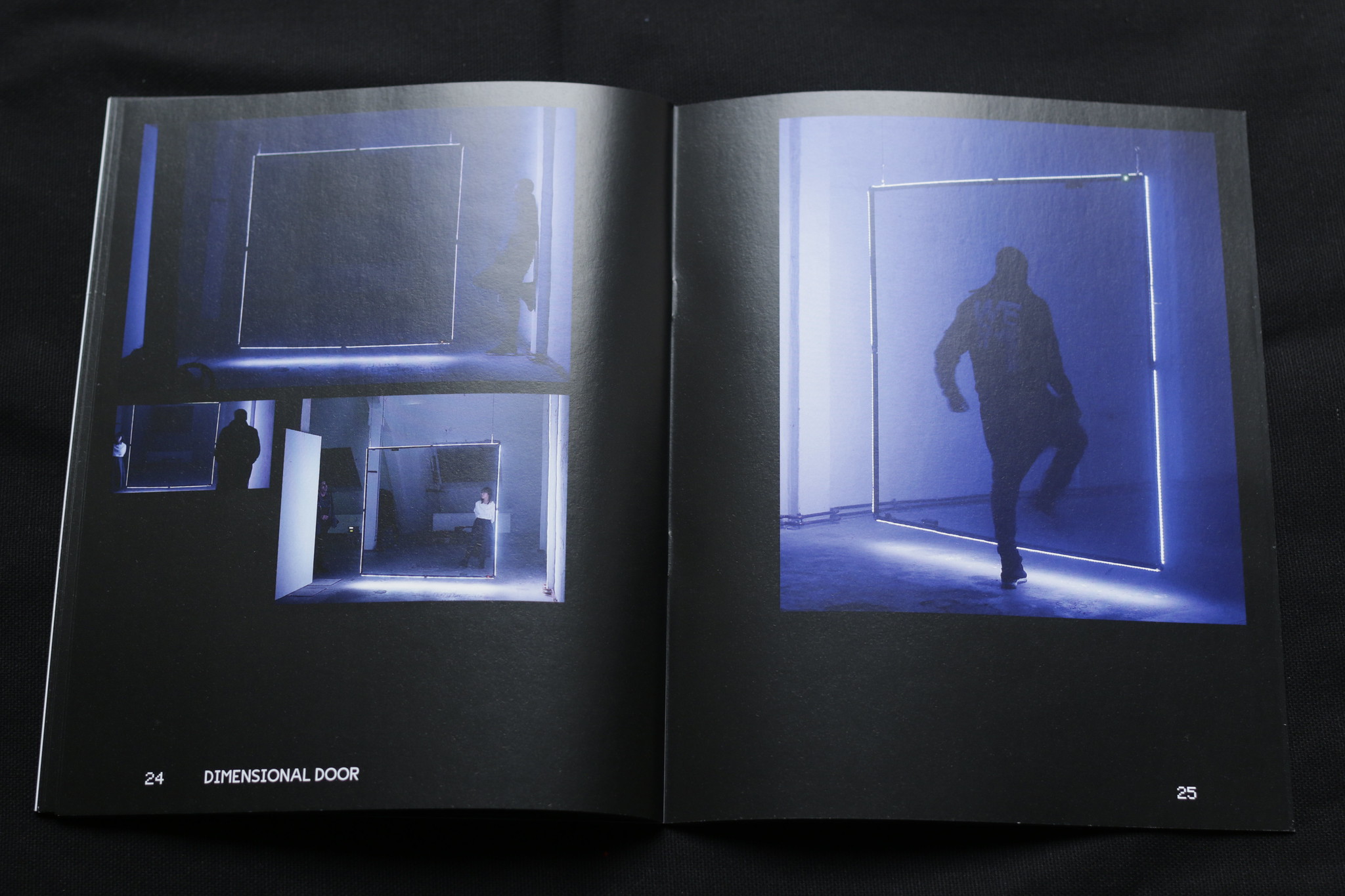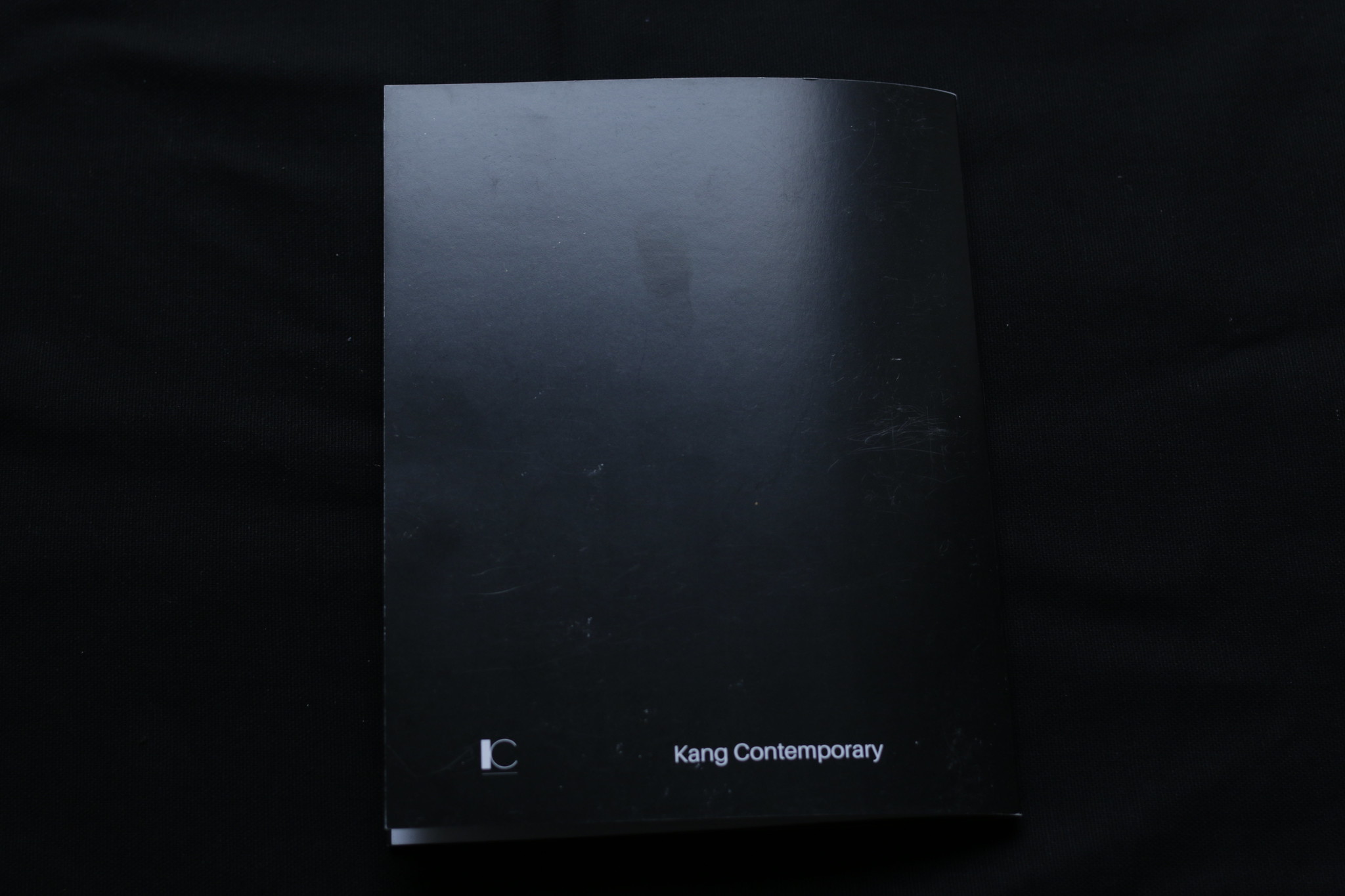 •
WILLPOWER created a 3D visualization of the installation based on the architectural floor plans of the gallery to present his vision.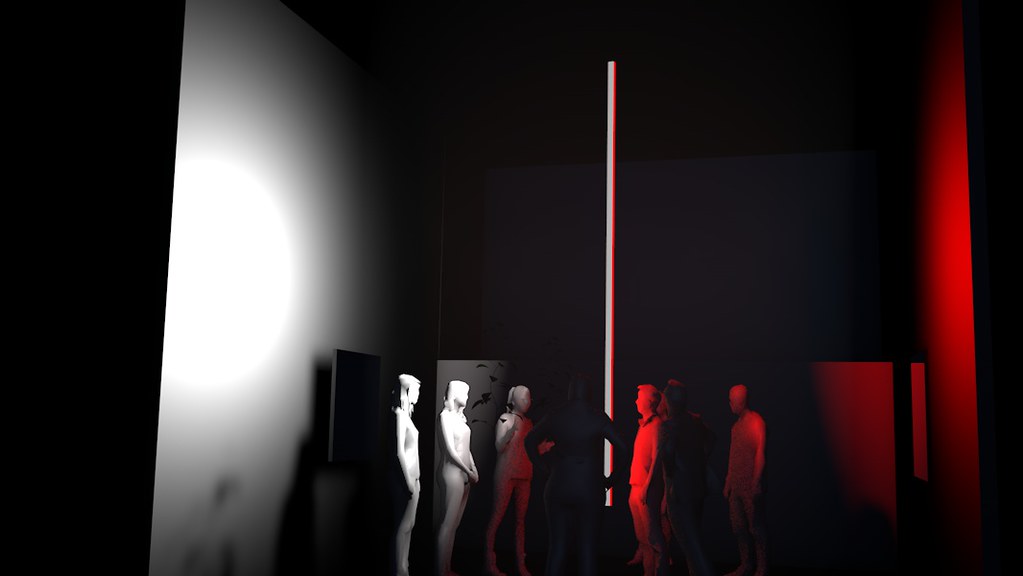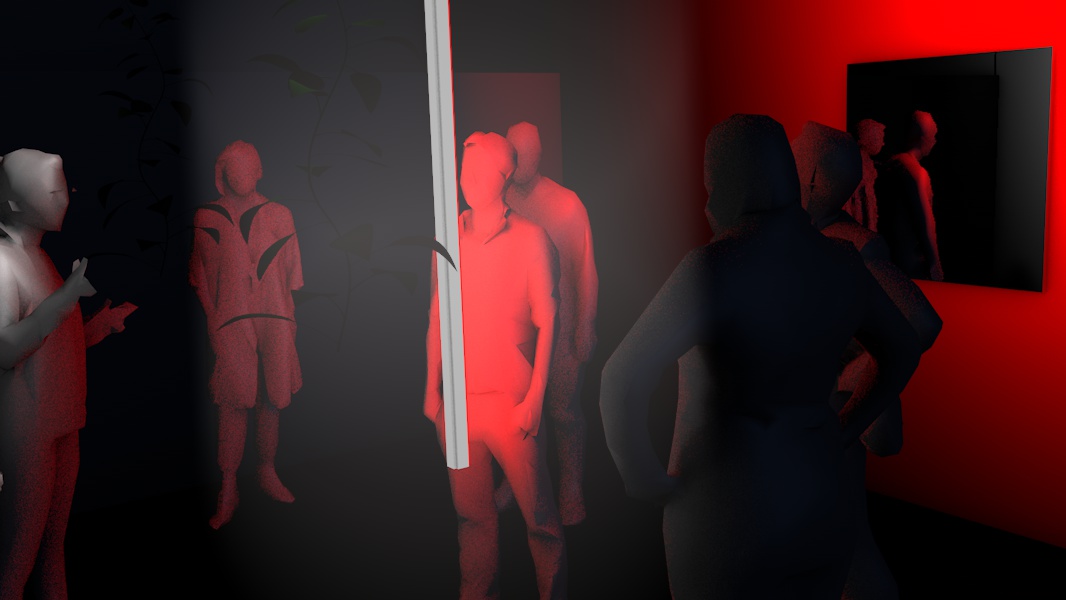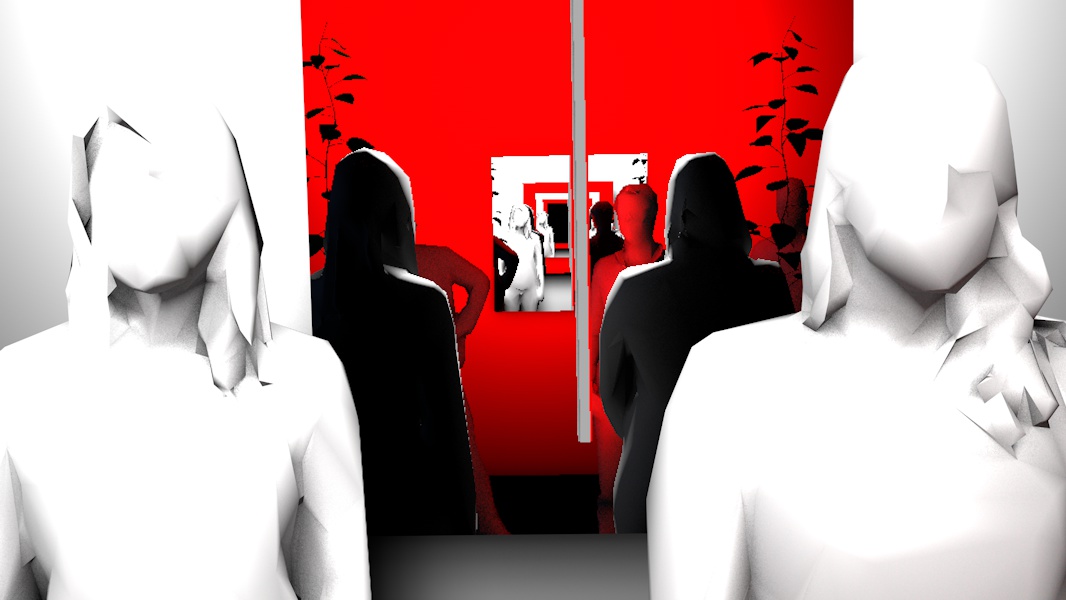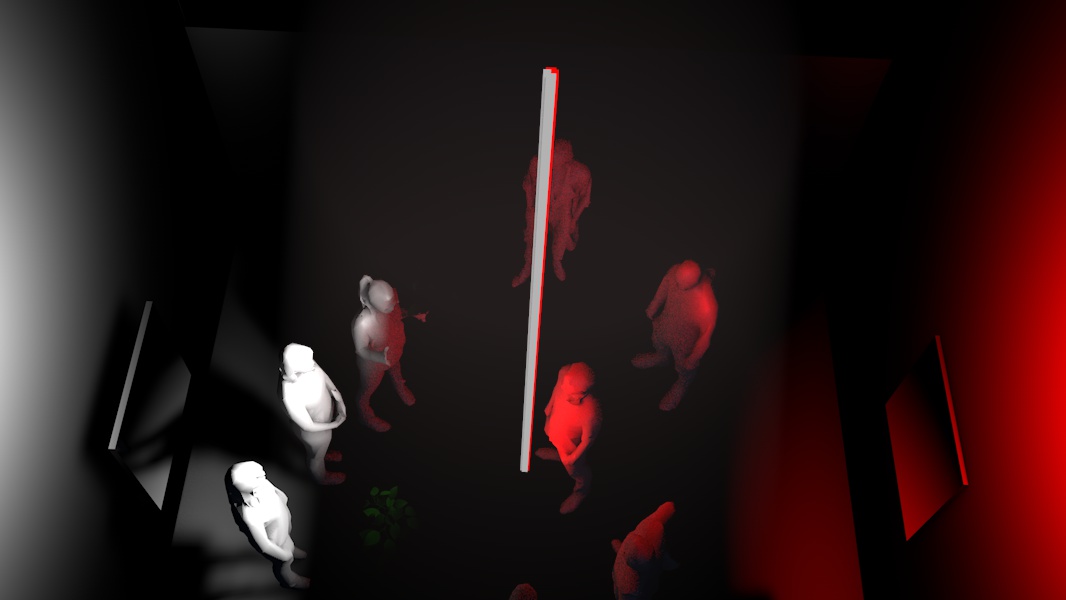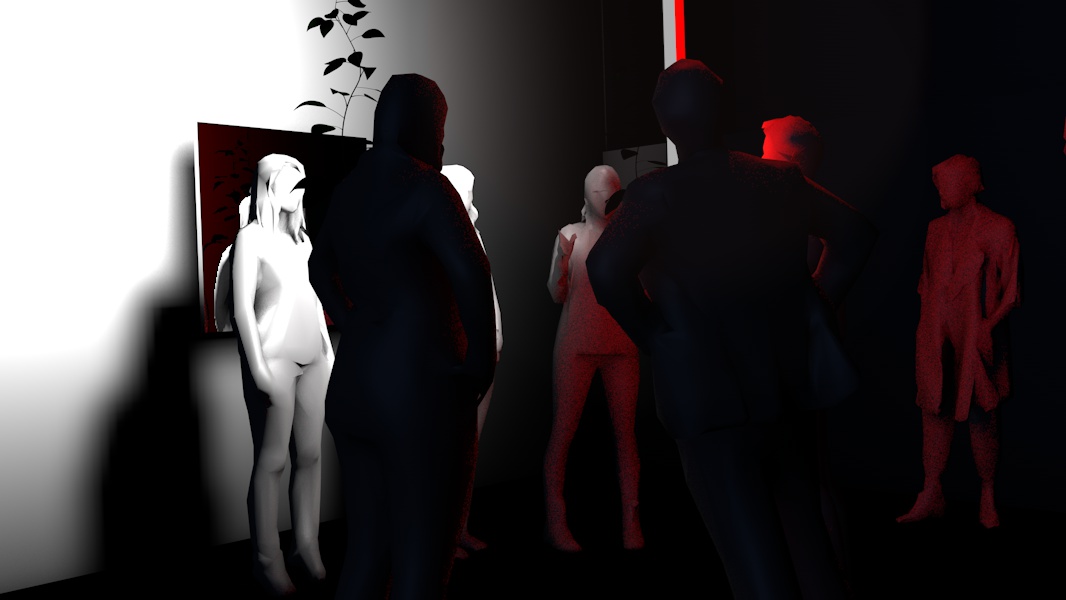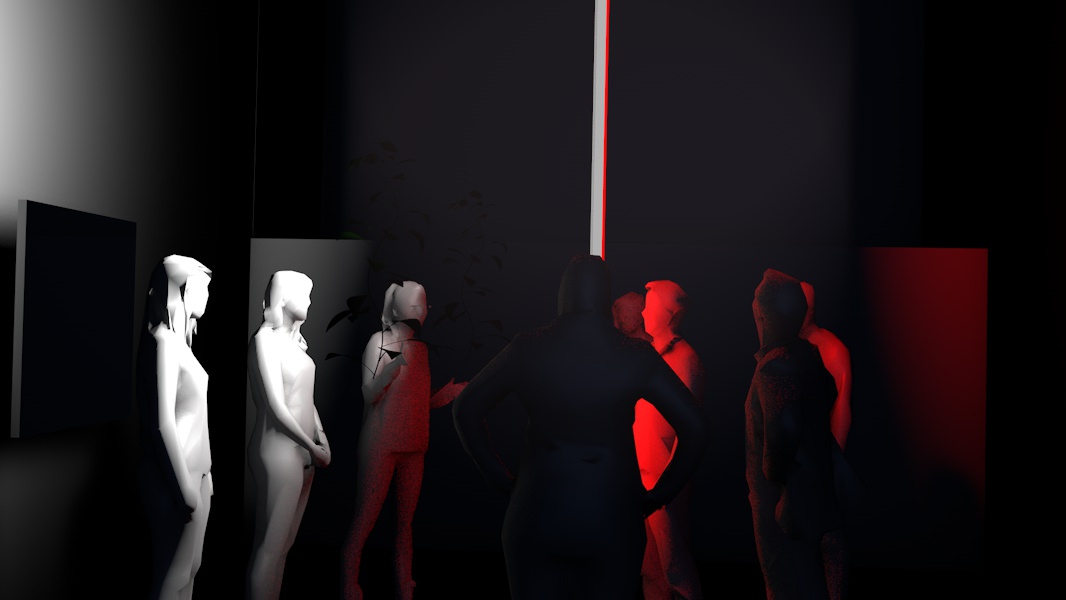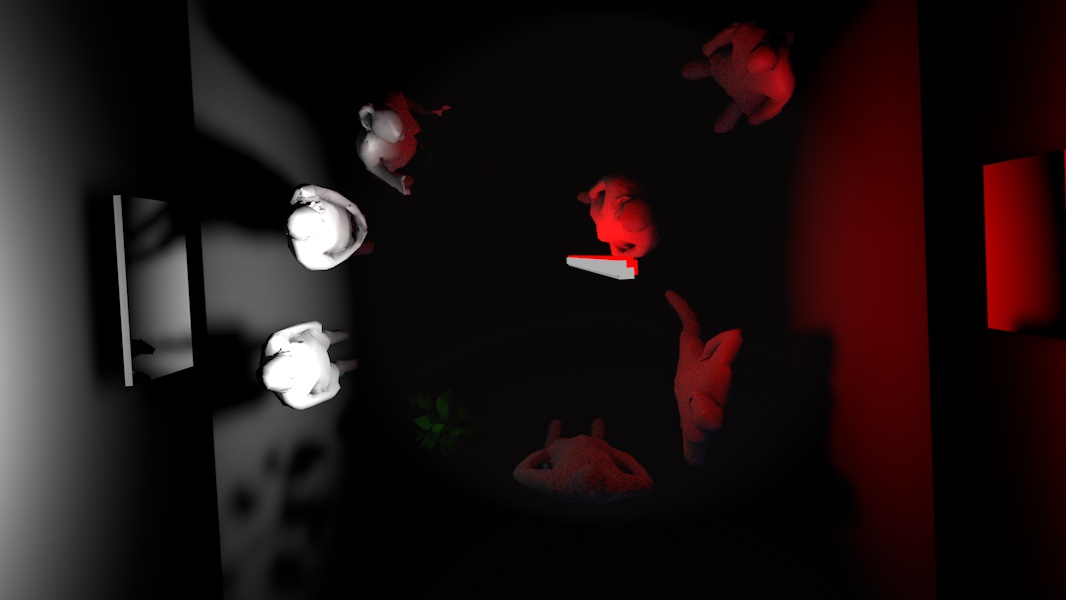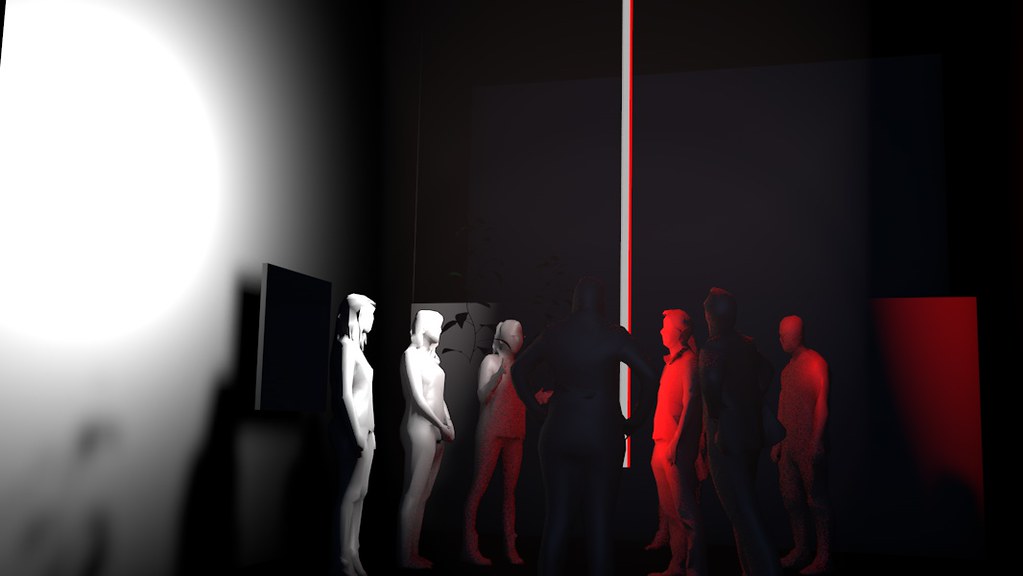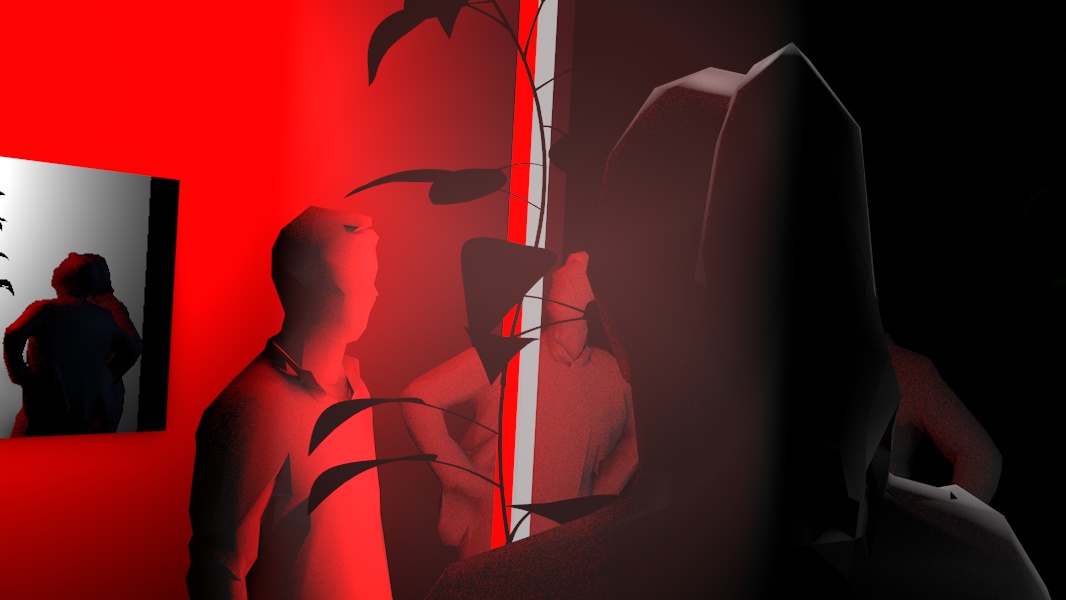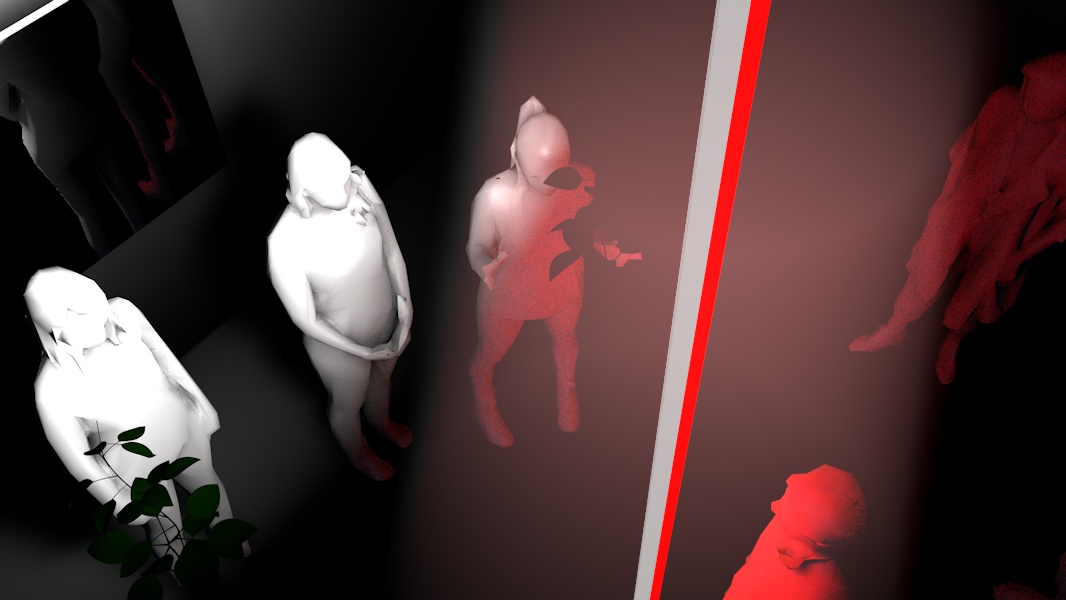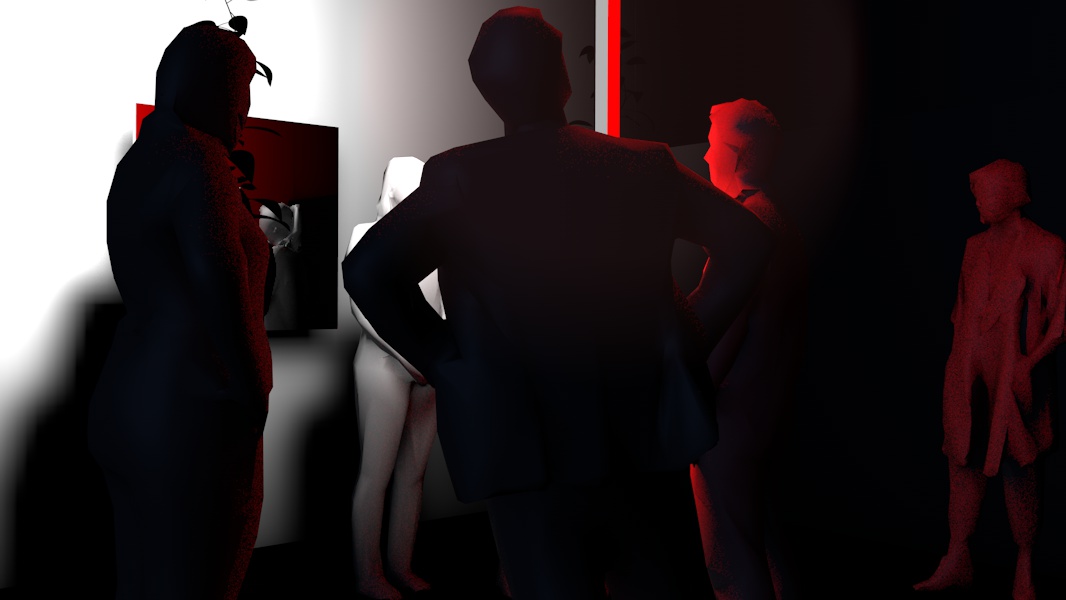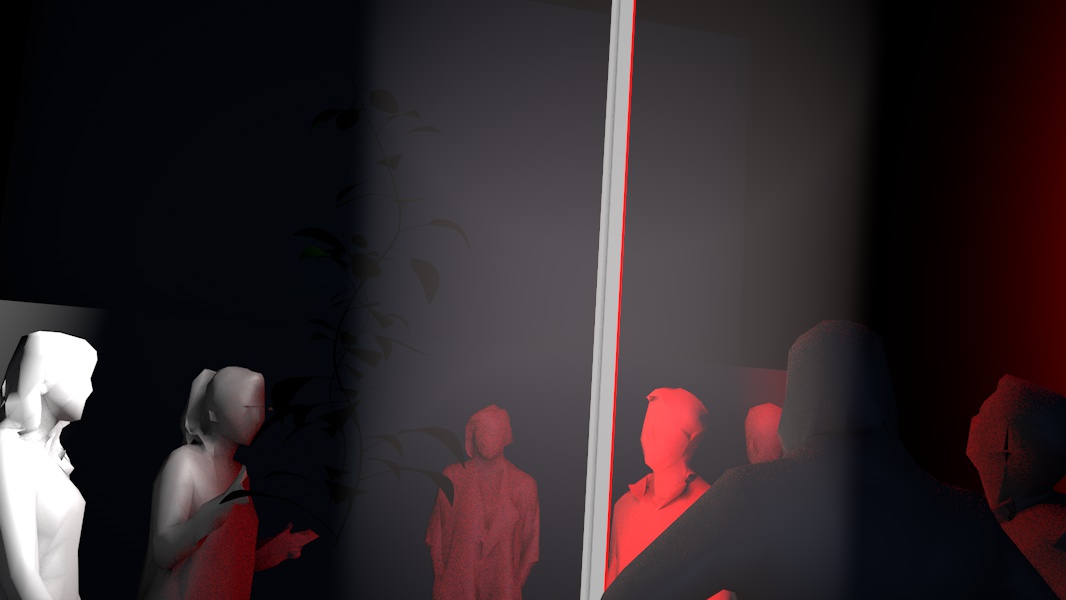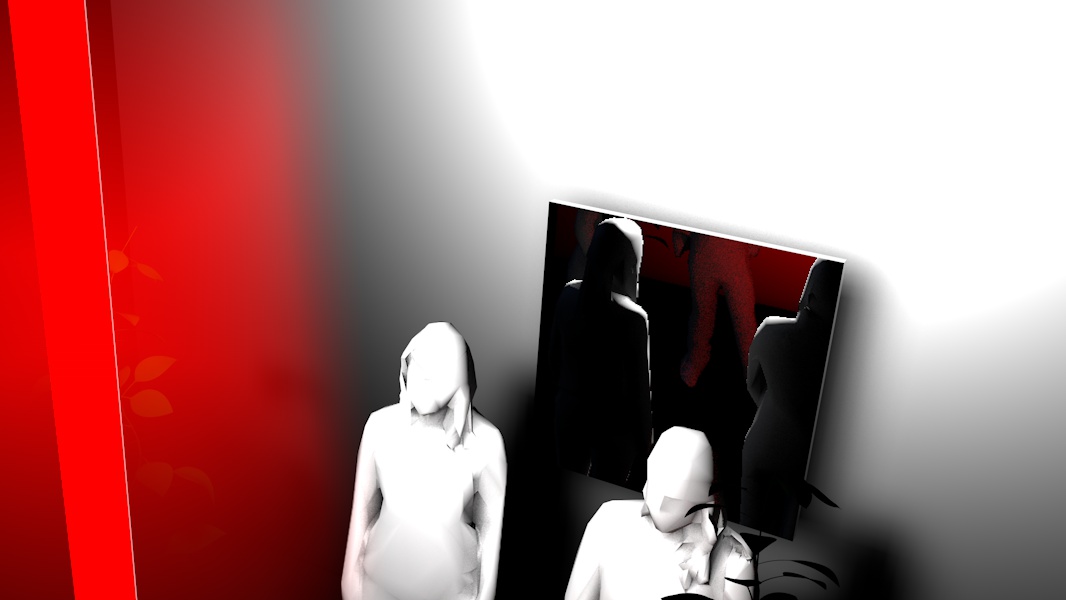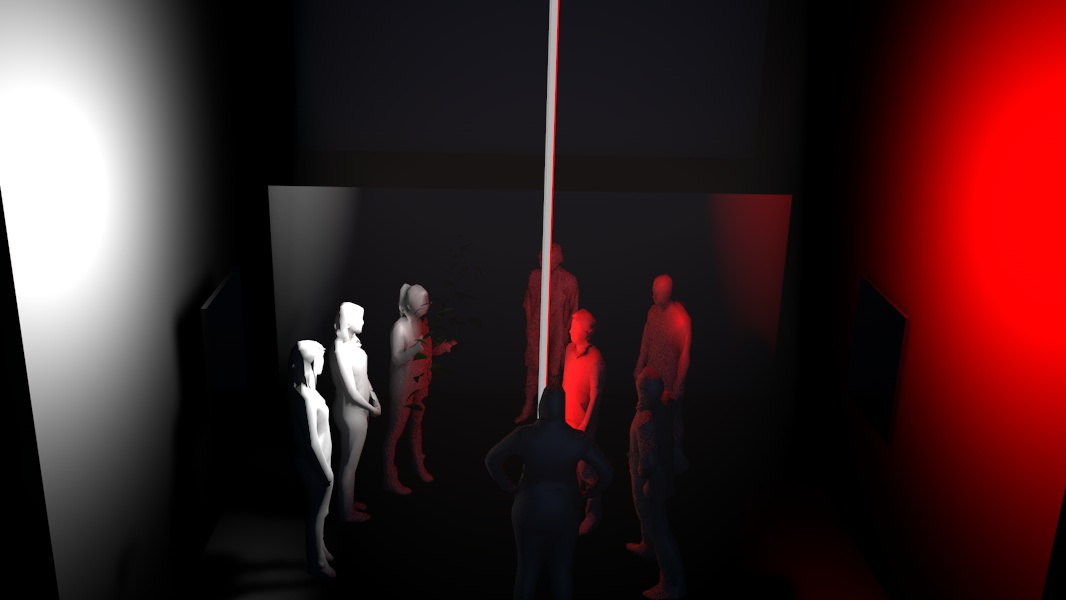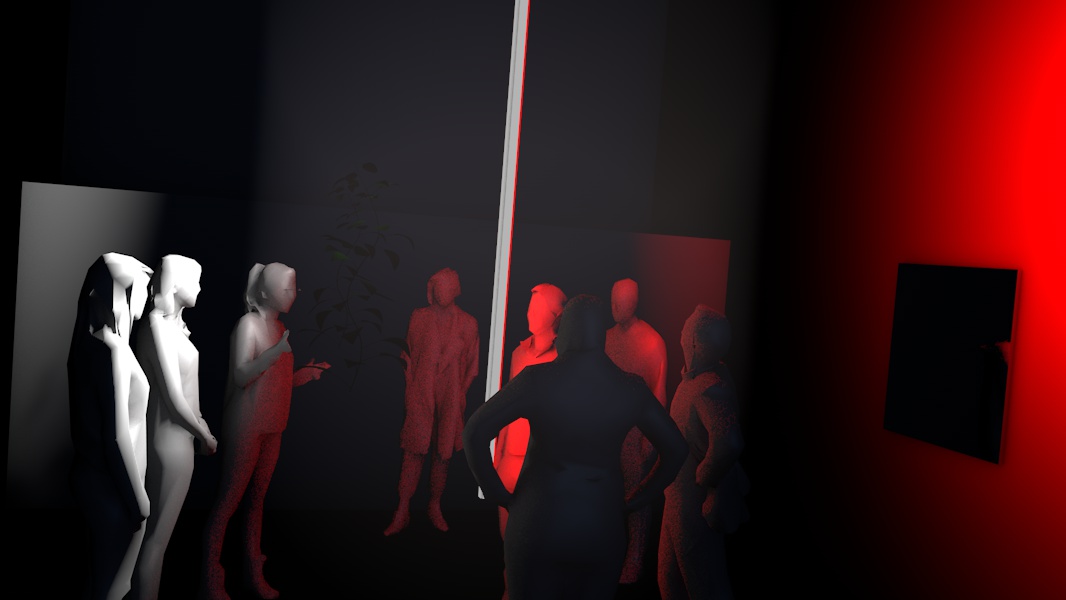 •
Check out the tech WILLPOWER developed for OFF PLANET in the TECH LAB HERE !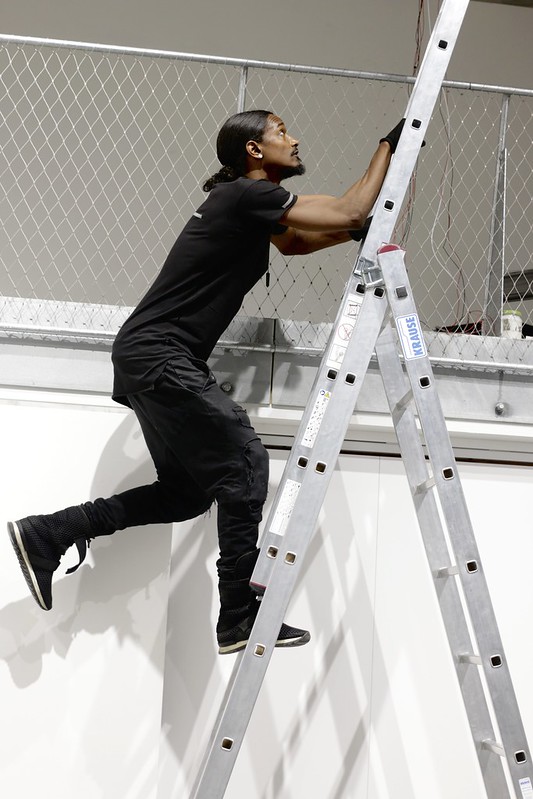 •
PROJECTS
The Creation of Worlds